Beautiful Beasts
Mercredi, 15 Février 2012 | 19:00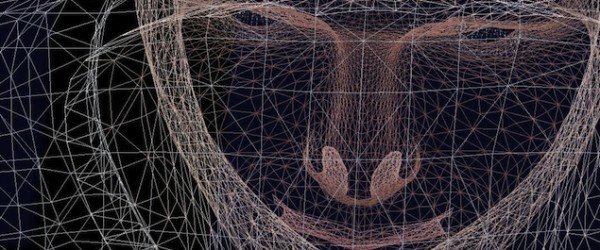 Un conte génératif numérique
En clôture de sa résidence avec Rudi Giot, Lucille Calmel, & MARC (Limsi-cnrs), Pascale Barret présentera une nouvelle version "en cours de développement" de son projet Beautiful Beasts initié à iMAL lors du projet de recherche Art&Sciences VIRAGE. Le projet a été sélectionné pour le Banff Digital Media Institute program: Interactive Screen 1.0 : Beautiful Lives (2010) et présenté à KISS2011, Kyma International Sound Symposium, Porto (2011).
Lors de cette présentation, le public pourra éprouver le dispositif et l'ergonomie d'interaction avec les performeurs en créant différents scenarii possibles.
A propos de Beautiful Beasts
Dans l'histoire de la Belle et le Bête, j'imagine combien la Belle fut déçue quand la Bête se transforme en Prince. Elle avait consacré tant de temps à aimer l'animal.
La Belle demanda une autre bête, toute aussi laide, toute aussi spéciale. Ainsi je crée un autre protagoniste, une peluche hybride, alter ego affectif utilisé par la Belle pour tenter de contrôler la Bête... qui deviendrait la Belle, peut-être la Belle se changerait en Bête,
et l'ours deviendrait un Prince ...cruel
Réalités Mixtes
L'histoire sera aléatoirement répétée et changée pour chaque présentation avec un public. Par la manipulation de la peluche, Pascale interagira dans un scénario génératif flexible dans le temps sur l'environnement sonore et la voix, un chat Bot poétique, les expressions émotionnelles de MARC, ses attitudes corporelles, mouvements et paramètres de caméra autour de lui. L'audience prend part au drame en jouant des cartes RFID.
Infos Pratiques
Accueil: 20:00
Performance: 20:15-21:00
Entrée gratuite!
Bar ouvert
Lieu: iMAL
Quai des Charbonnages 30
1080 Bruxelles, BE
Crédits
Coproduction :
iMAL (Centre for Digital art and technologies, Brussels)
Partenaires :
LIMSI-CNRS, Computer Sciences Laboratory for MARC (Orsay)/
LARAS, Research Laboratory in the field of Arts and Sciences (Brussels)/
WBTD (Wallonie Bruxelles Théâtre Danse)/
DigitalArti (Digital art international, Paris)
Soutien :
Fédération Wallonie Bruxelles (commission arts numériques).
Une archive : 1999-2010-2019
Cette page est une archive du site d'iMAL tel qu'il existait entre 2010 et 2019. Il documente activités et projets créés depuis 1999.
Pour notre actualité et nos activités plus récentes, veuillez vous rendre sur notre nouveau site https://imal.org