Arts/Sciences#14: Malcolm Le Grice
Mercredi, 27 Novembre 2013 | 20:00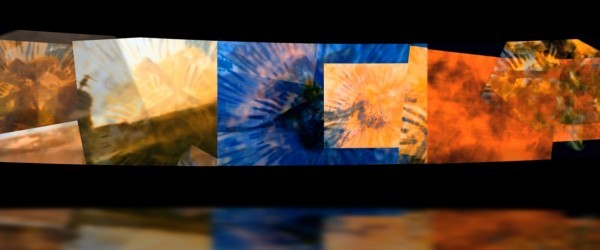 Spectator, Presence and Encounter
Malcolm Le Grice est cinéaste et artiste vidéo. Il est l'auteur de divers écrits théoriques et critiques, dont une histoire du cinéma expérimental (Abstract Film and Beyond, 1977), ainsi que de nombreux articles sur le cinéma, la vidéo et le numérique. Plusieurs de ces articles ont été compilés dans l'ouvrage « Experimental Cinema in the Digital Age » (2011).
À l'occasion de cette conférence Arts/Sciences, Malcolm Le Grice va se concentrer en particulier sur les rapports entre Art et Technologie, à la fois d'un point de vue historique général, mais en incluant aussi son expérience et sa pratique personnelle.
Il traitera plus précisément de l'histoire de l'art orienté vers la machine, telle la sculpture cinétique, ainsi que les développements particuliers de la photographie, du cinéma, de la vidéo et des technologies numériques.
Enfin, il abordera l'idée qu'il existe un facteur constant au long de cette évolution : le Spectateur, la Présence, et le moment de la Rencontre. Ce dernier sujet est également l'axe central de l'exposition Acts of Presence, dans le cadre duquel cette conférence s'inscrit.
Note : la conférence sera en Anglais
L'exposition Acts of Presence sera accessible durant la conférence.
Malcolm Le Grice
Born on 15th May 1940, Malcolm Le Grice started as a painter but began to make film and computer works in the mid 1960's. Since then he has made over 60 film and video works and has shown regularly in Europe, the Far East and the Americas, and his work has been screened in many international film festivals. He has also shown in major art exhibitions like the Paris Biennale No.8, Arte Inglese Oggi, Milan, Une Histoire du Cinema, Paris, Documenta 6, Kassel, X-Screen at the Museum of Modern Art, Vienna, and Behind the Facts at the Fondacion Joan Miro, Barcelona. His work has been screened at the Museum of Modern Art, New York, the Louvre Museum in Paris and Tate Britain. His main work since the mid 1980's is in video and digital media and includes the multi-projection video installation works 'The Cyclops Cycle' and 'FINITI'.
Le Grice has had a long involvement in research and Academic life. He established a Film and Video department at St Martins School of Art in London in the 1960's and was the Dean of Art, Design and Media at the University of Westminster from 1984 to 1996 then Head of Research at Central St Martins of the University of the Arts London until 2001 where he continues to be a Professor Emeritus. He was a founder of the Film Workshop of the London Film Makers Co-operative and until 2006, director of the British Artist's Film and Video Study Collection, a major research archive at the University of the Arts London.
Infos Pratiques
Ouverture des portes: 20h00
Présentation: 20h15
La présentation est en anglais!
Entrée libre
Le bar est ouvert!
L'exposition sera accessible durant la conférence!
Lieu: iMAL
30, Quai des Charbonnages
1080 Bruxelles, BE
Diffusion en direct sur iMAL.tv