warning: unlink(/tmp/19198.XML_API___MODSEC_PREVIEW_VENDOR__.0a9bd528.tmp.cache): Operation not permitted in /home2/imalorg/legacy.imal.org/drupal/sites/all/modules/flickrapi/phpFlickr/phpFlickr.php on line 115.
Arts/Sciences#14: Malcolm Le Grice
Wednesday, 27 November 2013 | 20:00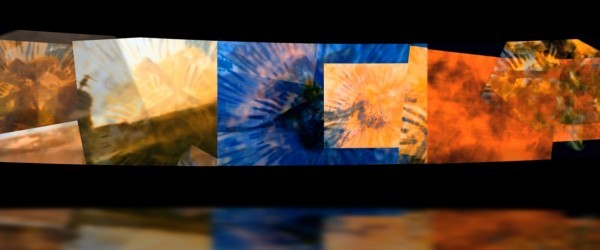 Spectator, Presence and Encounter
Malcolm Le Grice is a film and video artist. He has written critical and theoretical works including a history of experimental cinema Abstract Film and Beyond (1977) and numerous articles on film, video and digital media. Many of these have been collected and published under the title Experimental Cinema in the Digital Age (2001).
In this Arts/Sciences lecture, Malcolm Le Grice will concentrate especially on the relationship between Art and Technology, from a general historical point of view and including his own personal experience.
In particular, he will examine the development of art focussing on the machine, as in Kinetic Sculpture and in the special development of Photography, Film, Video and Digital technology.
Finally, Malcom Le Grice will take up the idea that there is one constant factor in this history: the Spectator, Presence and the moment of Encounter. This last topic is central to the Acts of Presence exhibition at iMAL*, in the framework of which this lecture also takes place.
The Acts of Presence exhibition will be open during the lecture.
Malcolm Le Grice
Born on 15th May 1940, Malcolm Le Grice started as a painter but began to make film and computer works in the mid 1960's. Since then he has made over 60 film and video works and has shown regularly in Europe, the Far East and the Americas, and his work has been screened in many international film festivals. He has also been shown in major art exhibitions like the Paris Biennale No.8, Arte Inglese Oggi, Milan, Une Histoire du Cinema, Paris, Documenta 6, Kassel, X-Screen at the Museum of Modern Art, Vienna, and Behind the Facts at the Fondacion Joan Miro, Barcelona. His work has been screened at the Museum of Modern Art, New York, the Louvre Museum in Paris and Tate Britain. His main work since the mid 1980's is in video and digital media and includes the multi-projection video installation works 'The Cyclops Cycle' and 'FINITI'.
Le Grice has had a long involvement in research and Academic life. He established a Film and Video department at St Martins School of Art in London in the 1960's and was the Dean of Art, Design and Media at the University of Westminster from 1984 to 1996 then Head of Research at Central St Martins of the University of the Arts London until 2001 where he continues to be a Professor Emeritus. He was a founder of the Film Workshop of the London Film Makers Co-operative and until 2006, director of the British Artist's Film and Video Study Collection, a major research archive at the University of the Arts London.
Practical Info
Doors: 20:00
Presentation: 20:15
The presentation is in English
Free entrance
The bar is open!
The exhibition will be open during the lecture!
Place: iMAL
30, Quai des Charbonnages Koolmijnenkaai
1080 Brussels
The presentation will be streamed live on iMAL.tv
An archive : 1999-2010-2019
This page is an archive of the iMAL website that operated between 2010 and 2019. It compiles activities and projects made since 1999.
For our most recent news and activities, please check our new website at https://imal.org