Arts/Sciences #19: Jonas Degrave
Mercredi, 17 Février 2016 | 20:00 - 22:00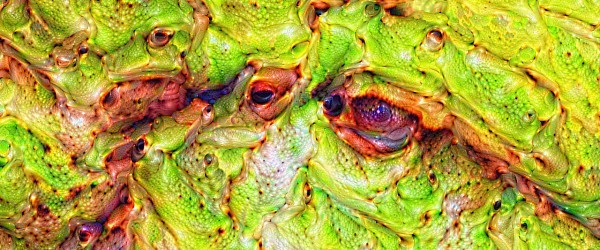 Does Artificial Intelligence understand Culture made by Real Intelligence? Art in the age of the deep learning singularity.
Ces dernières années, plusieurs avancées majeures semblent indiquer que la communauté scientifique est sur la voie d'une Intelligence Artificielle Générale, un algorithme capable d'effectuer au moins les mêmes tâches que n'importe quel être humain. Le deep learning (apprentissage profond), approche basée sur des réseaux de neurones artificiels, nous donne un aperçu de ce à quoi pourrait ressembler une telle IA.
D'énormes progrès ont été réalisés dans le domaine du texte, de l'image et de la vidéo, médiums largement utilisés dans la culture humaine. Dès lors, quelles sont les possibilités actuelles et à venir? Attendons-nous à un futur où les ordinateurs écrivent du Shakespeare, hallucinent sous acide et peignent dans le style de peintres depuis longtemps disparus.
Jonas Degrave, chercheur dans le domaine de l'intelligence artificielle, va tenter d'aborder les questions philosophiques qui se profilent à l'horizon l'IA ; une discussion sur ce qui va et pourrait advenir. Quelle est notre place – nous, « vraie » intelligences – dans un monde où les machines commencent à comprendre la culture humaine ?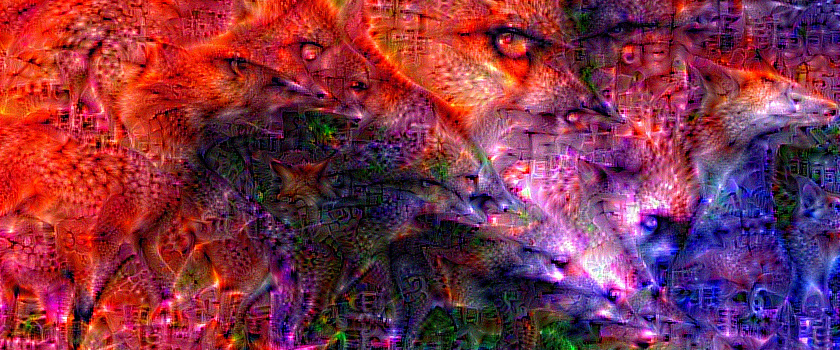 À propos de Jonas Degrave
Jonas Degrave (1989, Veurne) is Phd researcher in the area of robotics and machine learning at Ghent University.
His latest work "LSD neural net", in which a neural net simulates the effect of LSD hallucinations, was an experiment in bringing the latest breakthroughs in AI research to the masses. The work has been exposed at the international new media festival "Speculum Artium" in Slovenia and has received critical acclaim in various international media:
"It was capable of generating alarmingly detailed dreamscapes from scratch." – The Guardian
"Die künstlichen Neuronen erzeugen dabei spektakulre Bilder, Kreationen wie ein Schwein mit Schneckenhaus und einen Fisch mit Hundegesicht." – Der Spiegel
"Watching the network at work already gives the uncanny sense that it's a human-like consciousness." – New Scientist
"But you dont need to know any of that to enjoy watching this network tow us gently through its mind, an ever-shifting, ever-spiraling wormhole in which a jumble of pizza slices slowly becomes a pile of sharks." – Atlas Obscura
http://317070.github.io
https://biblio.ugent.be/person/000070398859
Infos Pratiques
Ouverture des portes: 20:00
Présentation: 20:30
La présentation sera en Anglais!
Entrée libre
Bar ouvert!
Lieu: iMAL
30, Quai des Charbonnages
1080 Bruxelles
Diffusé en direct sur YouTube
LSD Neural Net pictures by Jonas Degrave
Infos pratiques
Ouverture des portes: 20:00
Présentation: 20:30
La présentation sera en Anglais!
Entrée libre
Bar ouvert!
Lieu: iMAL
30, Quai des Charbonnages
1080 Bruxelles
Diffusé en direct sur YouTube