The State of Things 2017
14 Septembre - 15 Octobre 2017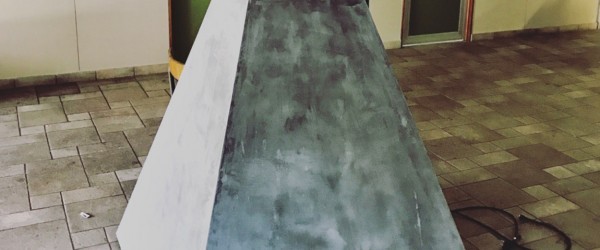 Finissage The State of Things 2017
On occasion of the finissage of the 'State of Things 2017' iMAL is hosting Les Ateliers Claus on Monday October 16 2017, with 3 concerts by Floris Vanhoof, Justin Bennett and Kraus.
FLORIS VANHOOF (B) combines homemade musical circuits with abandoned projection technologies. He translates one medium to another to find out how our perception operates and which new perspectives appear.
KRAUS (NZ) plays guitar, drums, a home-made synthesizer, organ, bamboo flute and tape-loops and is inspired by medieval and Renaissance music, Japanese traditional music, psychedelic music, electronic music 1950s-70s and rock and pop of the same era.

JUSTIN BENNETT (UK/NL)
Vernissage
14 septembre 2017, 18:30 - 22:00
Facebook événément
Exposition
15 septembre - 15 octobre 2017
Mercredi-dimanche, 13:00-18:00


Finissage
16 octobre 2017, 20:00
Concerts de Floris Vanhoof & Kraus
En collaboration avec Les Ateliers Claus
Facebook événement
Entrée gratuite!
Visites de groupes
+32-2-410 30 93
info@imal.org
Lieu: iMAL
Quai des Charbonnages 30
1080 Bruxelles
Une archive : 1999-2010-2019
Cette page est une archive du site d'iMAL tel qu'il existait entre 2010 et 2019. Il documente activités et projets créés depuis 1999.
Pour notre actualité et nos activités plus récentes, veuillez vous rendre sur notre nouveau site https://imal.org