Arts/Sciences#9: Jean-Baptiste Labrune
Thursday, 26 May 2011 | 18:30 - 20:30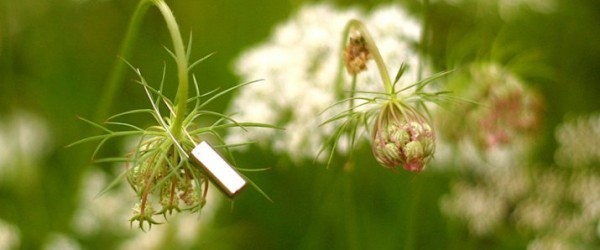 iMAL invites Jean-Baptiste Labrune, a scientific researcher interested in the development of creative tools using new technologies. After a postdoctoral research in the Tangible Media Group, J-B is now back in Paris at Alcatel-Lucent Bell Labs. J-B is involved in many activities and projects with hackers, artists, designers and engineers. His main interests include the Internet of Things, Digital Fabrication, DIY, organic circuits.
About Jean-Baptiste Labrune
Currently working for Alcatel-Lucent Bell Labs, Dr Jean-Baptiste Labrune has recently traveled back to Paris after a couple of years spent as a postdoctoral researcher in the Tangible Media Group at the MIT Medialab. His research aimed at developing Creativity Research Tools (CRT) that allow artists and scientists to document and explore their own creative processes. He is particularly interested in Exaptive Innovation, Art & Science collaborations and the future of Playful cultures.
Before joining MIT, Jb earned a MS in computer science in Conservatoire National des Arts et Metiers (2004), and Phd degree in computer science (HCI) at Université Paris-Sud and INRIA Futurs (2007). He taught in art and design schools in Europe such as the Interaction Design Institute Ivrea, Mediamatic in Amsterdam and Les Beaux-Arts in Paris. He also taught in scientific centers such as Paris VI University, the Cité des Sciences and the Institut Pasteur.

Practical Info
Lecture in French (Q/A in FR/EN)
Free entrance!
Location: iMAL
The lecture will also be streamed on iMALtv
An archive : 1999-2010-2019
This page is an archive of the iMAL website that operated between 2010 and 2019. It compiles activities and projects made since 1999.
For our most recent news and activities, please check our new website at https://imal.org