Brian Mackern: Audio-Visual Concert
Friday, 5 March 2010 | 20:30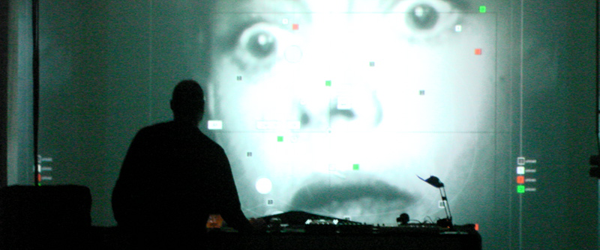 LIVING STEREO & FUERTEVENTURA
Brian Mackern (°1962, Uruguay)
Mackern is preoccupied with interface-design, random processes, soundtoys, real-time-video-animations, net- and soundart. His work has been presented all over the globe and won many awards. Mackern investigates the potential of new ways of structuring and combining images and sound. He developed interactive interfaces that allow him to create audio-visual compositions in countless variations. Appropriated film footage (from directors such as Andrei Tarkovsky, William Marshall and Alfred Hitchcock) and abstract interfaces are brought together in a playful reflection on the various levels of remix culture.
For the audio-visual project "Fuerteventura", Brian will play with sound artist Fernando Lagreca.
An archive : 1999-2010-2019
This page is an archive of the iMAL website that operated between 2010 and 2019. It compiles activities and projects made since 1999.
For our most recent news and activities, please check our new website at https://imal.org