Conservation and Documentation of Media Arts
Tuesday, 4 May 2010 | 14:00 - 18:00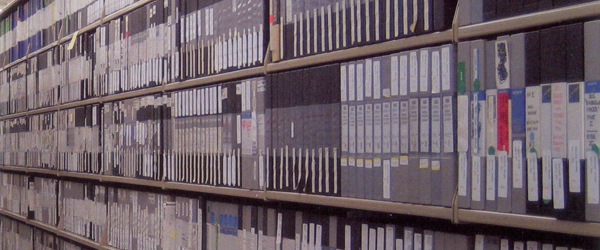 Alain Depocas presents DOCAM
Alain Depocas (Fondation Daniel Langlois, Montréal) manages the international research project DOCAM about the preservation of media arts heritage.
DOCAM was a five year research alliance, initiated by the Daniel Langlois Foundation (DLF), which focused on the documentation and conservation of media arts heritage. The results, now online (www.docam.ca), include a conservation guide, a cataloguing guide, a documentation model, a glossary and a technology timeline. All these tools and guides will be presented in depth, along with an history of the research project and of it's methodology.
We will also present the artworks which had been used as case studies during the research. Other DLF's research and documentation activities, such as the Variable Media Network, the documentation collection of the DLF's web site, and the DLF's Database structure will also be presented. A discussion about the results and about the future of the project (needs of the community, social network, new research, etc.) will end the presentation.
An archive : 1999-2010-2019
This page is an archive of the iMAL website that operated between 2010 and 2019. It compiles activities and projects made since 1999.
For our most recent news and activities, please check our new website at https://imal.org