Free shuttle bus to Shiv Integer & Brussels art fairs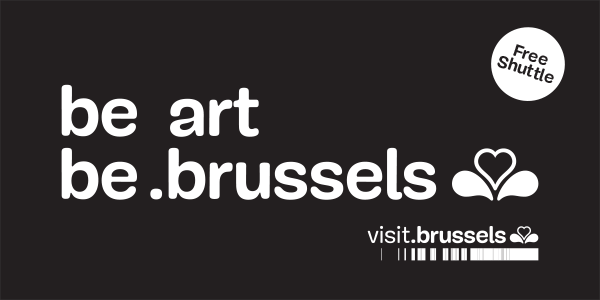 Every year in April, Brussels hosts several art fairs such as Art Brussels, YIA Art Fair or POPPOSITIONS, as well as many exhibitions, like Shiv Integer.
To make travelling between venues easier for visitors, visit.brussels will be putting on a free minibus service from 20 to 23 April that will stop at all the fairs and main exhibition venues.
Free Shuttle Service available from 20 to 23 April, 11:00 – 19:00
Visitors can wait for a shuttle that runs every 30 min at the following venues, marked by a visit.brussels beachflag:
1. Tour & Taxis (Art Brussels)
2. Vanderborght (Independent)
3. Place Royale (Bozar/Yia Art Fair/Off Course/Poppositions/Musée Royaux des Beaux-Arts)
4. WIELS
5. Gare du Midi
6. MIMA (MIMA/Vanhaerents Art Collection/iMAL/Centrale For Contemporary Art)
7. Tour & Taxis.