Le Corridor
5 December - 14 December 2008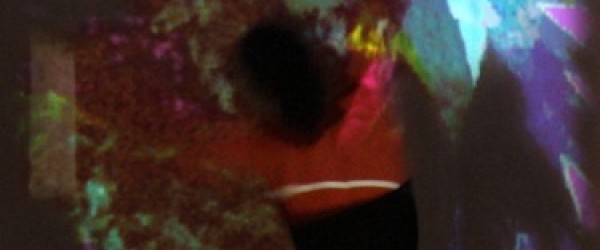 by Marie-Hélène Parant
"Passage étroit entre deux territoires".
Dans le lieu exigu et symbolique d'un corridor, un visiteur fait une rencontre fortuite. Où l'apparent et la "Vérité" de la perception du monde se combinent dans l'univers des réseaux que l'humanité expérimente avec les technologies. Dans cet espace long et sombre qu'il peut traverser, portrait et échos de son passage se combinent pour révéler ce que chaque individu porte en lui-même et des réverbérations de sa présence au monde.
IMAL accueille la dernière installation vidéo interactive de Marie-Hélène Parant. Basée sur l'analyse du mouvement et sa remodulation picturale, celle-ci utilise "Sketch-In", un dispositif de programmation développé par l'artiste depuis 2004.
S'adaptant au lieu désigné, un espace transitionnel, "Le corridor" a été présenté en 2008 à Toulouse, France et Hubei, Chine, avec une intervention audio de Jim Bell. 
An archive : 1999-2010-2019
This page is an archive of the iMAL website that operated between 2010 and 2019. It compiles activities and projects made since 1999.
For our most recent news and activities, please check our new website at https://imal.org