Preservation and Access to Born-digital Culture
30 October - 31 October 2015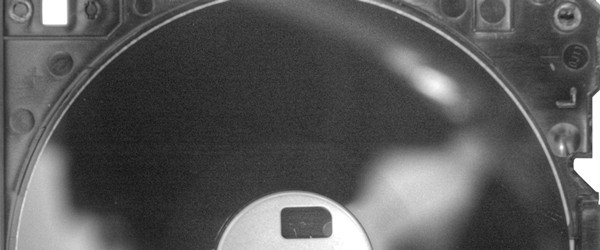 Overview
Friday 30 October
09:00 : Doors Open - Registration

Introduction speech by iMAL & Packed
10:00 - 12:30 : morning session

12:30 - 13:30 : lunch (sandwich Kamilou)
13:30 - 17:30 : afternoon session

Saturday 31 October
09:00 : Doors Open

Introduction speech by iMAL & Packed
10:00 - 12:30 : morning session

12:30 - 13:30 : lunch (sandwich Kamilou)
13:30 - 17:00 : afternoon session

Presentations
Jon Ippolito / re-collection
In wildness is the preservation of the world

Guardians of human heritage may imagine their job as protecting culture from the myriad agents of entropy waiting outside their institutions' walls. Yet the quote by Thoreau that inspires this talk reminds us that the wild can be a matrix for sustaining creativity, both metaphorically and literally. Powerful collaborators for digital preservation can be found far from the white cube in gaming forums and computer clubs. Instead of treating amateurs who peek over the ramparts with disdain--or worse, lawsuits--professionals can enlist them in inventing new ways to access outdated works. In return museums and archives can support the native habitats that nourish these feral preservationists. Recent research suggests that the wild may prove a preservation matrix on a literal level too. Genetic algorithms have preserved for eons the petabytes of information stored in the genes of living creatures, and since 2012 have been harnessed by scientists to store images and books in DNA, potentially for thousands of years. The talk concludes by examining the questions of authenticity and responsibility raised by using wild means to propagate cultural artifacts.
About Jon Ippolito
Jon Ippolito is Professor of New Media and Director of the Digital Curation program at the University of Maine. Ippolito's critical writing has appeared in periodicals such as the Art Journal, Artforum, Flash Art, the Washington Post, and in his regular column for ArtByte magazine. He is the digital doyen of The Variable Media Network, an international consortium of museums and archives that devises medium-independent strategies to preserve new media art. His book Re-collection, co-authored with Richard Rinehart, argues that digital heritage of the last 30 years will be lost to history without a revolutionary approach to preserving culture.
Baruch Gottlieb & Philpp Tögel
Rehabilitating Vilém Flusser's "Schrift" and "Hypertext"
The Vilém Flusser Archiv in Berlin houses the legacy of the Czech-born philosopher and communication theorist Vilém Flusser. Besides hundreds of books from his library, tens of thousands of pages of his manuscripts, and hundreds of hours of video and audio recordings with Flusser, the archive has recently rehabilitated Flusser's two born-digital works, "die Schrift" and "Hypertext". Already in the early 1980s, Flusser was a precocious and trenchent critic of the coming computer age. In the two works presented, he engaged his customary passion and irreverence with the new capacities of digital technology, attempting to elaborate new modalities of philosophizing and discoursing technically.
About Baruch Gottlieb
Baruch Gottlieb is an artist and writer specialized in mterialist aesthetics. He is member of the Telekommunisten, Arts & Economics Group and Laboratoire Deberlinisation arts collectives, initiator of the McLuminations and FlusserTalks series of performative archive events, fellow at the Vilem Flusser Archive, occasional lecturer at the UdK Berlin, and curator of the exhibition series Vilém Flusser and the Arts currently on show at ZKM.
About Philpp Tögel
Philpp Tögel is Research Assistant for Variantology and Archaeology of the Media at University of the Arts Berlin where he currently studies on a Master programme. He has worked in the fields of generative, sound and exhibition design, application programming and media history.
> http://bw-fla.uni-freiburg.de/demo-flusser.html
> http://www.flusser-archive.org
Emmanuel Guez / PAMAL
Life and Death of digital art
Mixing artistic and preservation practices, media archaeology and philosophy, in the context of a school preparing future conservators and artists, the Preservation & Art – Media Archaeology Lab at the Avignon Art School in France (PAMAL) explores the emergence and the obsolescence – birth and death – of digital artworks. Its research aims to understand the mutation of media ecosystems, as close as possible to their materialities. Emmanuel Guez will introduce the PAMAL, by presenting « A Media Archaeology », an exhibition curated by PAMAL that took place in Aix-en-Provence between May 19 and June 28, 2015.
About Emmanuel Guez
Emmanuel Guez is an artist, media theorist and curator. He is the Director of PAMAL (Preservation & Art – Media Archaeology Lab) at the Avignon Art School in France.
Valérie Perrin / Espace Gantner
The digital art collection of Espace multimédia gantner, Issues and perspectives for a public collection and for the public
Born in 2004, the collection of Espace Multimedia Gantner has evolved with artistic and technological practices in its procurement arrangements, presentation, management. The starting point of this collection was and remains the willingness to raise awareness about digital art to the largest audience, by giving the opportunity to everyone to come and discover these art works, and for associations or institutions, to borrow and exhibit them. The public is central in the collection and while the accessibility and conservation of artworks is primordial, we have to face their great instability and reproducibility. How can we imagine the sustainability of such a collection? What sense can we give to it when artworks can circulate so freely and massively?
About Valérie Perrin
Since 2007, Valérie Perrin is the director of the Espace Multimédia Gantner, a center for contemporary art and a multimedia antenna of the médiathèque départementale du Territoire de Belfort (France). In charge of the collection, she also produced several exhibitions (Vasulka, Mediengruppe Bitnik, Suzanne Treister, ...) and podcasts on digital art practices.
> http://www.espacemultimediagantner.territoiredebelfort.net
Clarisse Bardiot / Rekall
Performing Arts & Born Digital Heritage
Born digital documents are essential to trace back the history of the performing arts in the contemporary era: nowadays, all stage management systems are digital, and part of the creative process generally takes place via computers and networks. What are the consequences of natively digital heritage not only for preservation, but also in terms of the cultural and scientific use that can be made of it? In this paper, Clarisse Bardiot will present different experiments dealing with performing arts and born-digital cultural heritage. She will especially focus on the development of the Rekall software that she has been working on further to the DOCAM research project.
About Clarisse Bardiot
Clarisse Bardiot received her PhD in digital performances from the Paris 3 University in 2005. In 2006 she became an associate professor at the University of Valenciennes. Amongst others, Clarisse Bardiot received the Daniel Langlois Foundation researchers in residence grant in 2005 and contributed to the international research program DOCAM. From 2009 to 2010, she joined a Belgian cultural institution to conduct two European programs on digital performances. Involved in digital humanities research, she is currently developing an open-source software (Rekall).
Céline Thomas & Chu Yin Chen / BnF - Univ Paris 8
Modeling works of digital art and their reading device
This research project proposes to develop a general descriptive system of digital artworks that consists in modelling the technical and artistic characteristics of the work, its issues and formal principles in text form. The project is a collaboration between three institutions: the National Library of France (Bibliothèque Nationale de France), the INREV laboratory of Université Paris 8 and the Living Art Lab. Driven by the same dynamic, but coming from different fields - conservation, artistic creation and academic research – they unite their own skills and experiences around a common goal: to contribute to perpetuate the digital artistic heritage.
About Céline Thomas
Céline Thomas is a PhD in aesthetic, sciences and technologies of arts, in the research team INREV (Image Numérique et Réalité Virtuel : digital image and virtual reality) at the University of Paris 8. She works, since February 2015, on a research project from Labex Arts H2H, named "Digital Art and posterity". This research is conducted in coordination with the Bibliothèque nationale de France (National Library of France), the INReV research team and the Living Art Lab. It aims to create a descriptive model allowing the preservation of digital artworks. Previously, she studied/is certified arts at the Fine Arts School of Angers and culture and heritage management at the University of Angers (ITBS IMIS-ESTHUA).
About Chu-Yin Chen
Chu-Yin Chen is an artist and professor at ATI (computer graphics and Art Department) and co-director of ATI, director of the INREV laboratory, University Paris 8.
Since 1994, her research is oriented towards Artificial Life and design of complex systems that develop modalities of interaction between spectators and virtual creatures with autonomous and scalable behaviour. This research leds to realisation of films where virtual creatures self-organise and reproduce in a virtual world that is self-sustaining. Since 2001, interactive installations realised are the result of programs based on computational complexity theory and artificial life, where autonomous virtual world comes into contact with humans and with nature.
> http://www.inrev.univ-paris8.fr
Erkki Huhtamo
Yet Another Excavation Zone: the Multimedia CD-ROM
Media archaeology has extended our idea about the temporal dimensions of media culture by hundreds of years, but it also faces tasks that are recent. The burst of Multimedia CD-ROM based works in the early 1990s is a perfect example. Hundreds of titles were produced within a short time frame, and enthusiasm was high. The Multimedia CD-ROM was seen as a medium of the future, which had its own masters, ranking lists and even a festival - MILIA - in Cannes. Yet, it all disappeared, often almost without a trace. How should we deal with this utterly forgotten episode of media history? What is there to recover, and how to achieve it?
About Erkki Huhtamo
Erkki Huhtamo is a pioneering media archaeologist, writer, exhibition curator and performer. He works as a professor at the University of California Los Angeles (UCLA), departments of Design Media Arts, and Film, Television, and Digital Media. He has published extensively on media culture and the arts, lectured worldwide, and created television programs, exhibitions, and stage performances. His latest English language book is Illusions in Motion: Media Archaeology of the Moving Panorama and Related Spectacles (The MIT Press, 2013). A follow-up volume on the archaeology of media culture will be published by The MIT Press in 2016.
Gaby Wijers / LIMA
Workflow for conservation of software based artworks
The project 'Transformation Digital Art' addressess the issues of digital art conservation in Dutch institutions. It is a collaborative project between LIMA, Gemeente Museum Den Haag, and Kröller- Müller Museum coordinated by the SBMK (Stichting Behoud Moderne Kunst). In sharing our knowledge, expertise and experience we prepare ourselves for future acquisitions and presentations. In the project we work towards a workflow to handle software based art from the point of aquisition to its storage and active management within the LIMA digital repository. Point of departure are sofware based artworks by digital pioneer Peter Struycken. A work in progress...
About Gaby Wijers
Gaby Wijers is since 1-1-2013 director of LIMA. Previously she was coordinator of collection, preservation and related research at the Netherlands Media Art Institute (NIMk), Amsterdam (NL); she has a background in librarian ship, theater and informatics. She participated in various national and international projects dealing with the documentation and preservation of media art a.o. «Inside Installations», «404 object not found», «GAMA», «Inside Movement Knowledge», «Obsolete Equipment», «Digitizing Contemporary Art». She participates in national and international networks such as Foundation for the Preservation of Contemporary Art and GAMA.
About LIMA
LIMA is the international platform for sustainable access to media art. In addition to the
conservation and research activities LIMA acts as distributor (collection Montevideo and more). In this way LIMA maintains close contact with the practice. LIMA offers digitization services to museums, galleries and artists, and has a fully functioning digital repository for the storage of digital art. Herein, a major part of the digital collection of the Netherlands is preserved for future presentation. LIMA aims to translate media art to the current time and technology, new forms and meanings.
> http://www.li-ma.nl/site/article/transformatie-digitale-kunst-peter-stru...
Anna Henry & John Langdon / Tate
Digital Preservation at Tate
Tate holds the national collection of British art and international modern and contemporary art. Digital Preservation activities at Tate encompass a range of material, including artworks, archive material and assets produced by Tate. Systems and policies are being introduced across Tate while recognising the requirements of different types of assets. As part of this ongoing research, Tate is taking part in the PERICLES research project. PERICLES addresses the challenge of ensuring that digital content is accessible in a continually changing environment. Tate is supplying use cases to the project (digital video art, software-based art and born-digital archives) each with their own challenges.
About Anna Henry
Anna Henry is Digital Preservation Manager at Tate. Previously she worked as an archivist and studied History and Archives and Records Management at Victoria University of Wellington (New Zealand).
About John Langdon
John Langdon is an Archive Curator at Tate. He previously worked at the British Library, and has an MA in Archives and Records Management from UCL and a DPhil and BA in History from the University of York.
> http://www.tate.org.uk | http://www.pericles-project.eu
Ben Fino-Radin / MoMA
Stewarding MoMA's digital collections: policy, procedure, and systems
Ben Fino-Radin will present insight on the policy and procedures of the Museum of Modern Art with regard to the acquisition, ingest, and conservation of its digital collections. Inclusive will be a practical and in-depth view of the technical architecture and physical infrastructure of MoMA's Digital Repository for Museum Collections – one of the first systems deployed within an art museum for the care and preservation of digital collections. This lecture will share what it takes to fulfil the commitment to a rigorous digital preservation policy when managing a collection projected to reach the multi Petabyte scale in the next few years.
About Ben Fino-Radin
Ben Fino-Radin is a museum professional specializing in the preservation of digital contemporary art and cultural heritage. At the Museum of Modern Art Ben serves as Digital Repository Manager in the department of conservation, and also serves as an Adjunct Professor in NYU's Moving Image Archiving and Preservation program. Fino-Radin holds an MS in Information Science, and MFA in Digital Art from Pratt Institute.
> http://www.moma.org/explore/inside_out/category/media-conservation
Dragan Espenschied / Rhizome
Rhizome: 20 years of a born-digital institution
Rhizome was founded 1996 in New York and has been, under various conditions and concepts, been building an archive of born-digital art since 1999. The "Artbase" contains more than 2000 pieces of mostly web art and digital culture. Rhizome has no exhibition space and has, from the beginning, been mainly active on the net—and despite rather reactionary movements in digital art is not planning to change that.
In order to keep up with ever-changing practices and the amount of practitioners, Rhizome is heavily invested in research around the three main conservation fields: emulation, web archiving and cataloguing. A reflection on which ideas worked and which didn't in Rhizome's history will be followed by insight into the latest research projects and their practical applications—concerning emulation, the definition of object boundaries, crowd-sourced preservation and the usage of computing.
About Dragan Espenschied
Dragan Espenschied (1975, Germany) is a media artist, home computer folk musician and digital culture researcher and conservator living in Stuttgart and New York City.
Starting out as a net activist in the late 1990's, he created several online interventions concerned with digital power structures and live network traffic analysis/manipulation together with Alvar Freude.
In his artistic career, Espenschied focuses on the historization of Digital Culture from the perspective of computer users rather than hackers, developers or "inventors". Together with net art pioneer Olia Lialina he has been creating a significant body of work concerned with how to represent and write a culture-centric history of the networked age.
Since 2011, they together have been restoring and culturally analyzing 1 TB of GeoCities data, supported by the Swiss National Science Foundation. Espenschied worked with the transmediale festival's archive and the Vilem Flusser Archive to conecptually and technically integrate large scale emulation while working as a researcher at the University of Freiburg and the University of Applied Arts in Karlsruhe.
Publications include papers on large scale curation of complex digital artifacts, emulation and digital culture, the influential reader Digital Folklore as well as musical releases on Aphex Twin's label Rephlex and several underground/net labels, performing and lecturing in between raves and museums in Europe and the United States.
Since April 2014, he is leading the Digital Conservation Program at Rhizome.
> http://archive.rhizome.org/theresa-duncan-cdroms/
Geoffrey Brown / Indiana.edu
Sustainable Emulation for Long-Term Preservation of Digital Artifacts
The challenges with preserving born-digital materials have been widely acknowledged and there have been endless debates about how "best" to accomplish the goal of long-term access. In this talk I will describe my work over the past decade on the use of emulation technologies to support materials that require contemporaneous software and "hardware" for their execution. While the initial focus of this work was library materials, it has direct application to multimedia materials. In addition, I will describe a new project, in its initial stages, to provide secure access at a distance. The fundamental problem I and my students are attempting to solve is to allow remote patrons the ability to access protected materials without unnecessarily leaking sensitive information. At the same time, we are leveraging widely available virtualization technology to simplify the distribution and support of emulation platforms, which have their own preservation issues.
About Geoffrey Brown
Geoffrey Brown is a Professor of Computer Science at Indiana University, Bloomington. He received the BS in engineering from Swarthmore College, MSEE from Stanford University, and PhD from the University of Texas at Austin in 1987. He taught at Cornell from 1987-1997 and worked as a research scientist at Hewlett Packard Laboratories, and architect at several networking start-ups. From 2012-2014 he was a program manager at the National Science Foundation. His research interests include verification and design of digital systems, and the preservation of born digital materials.
> http://cgi.cs.indiana.edu/~geobrown/AssistedEmulation/
Klaus Rechert / bwFLA
Emulation as a Service - A preservation and access tool for born-digital content
Emulation offers the greatest possibilities to capture performances of born-digital culture but the field and techniques are scattered and difficult to access, in particular for a broad non-specialist user-base. Therefore, the focus of the Emulation-as-a-Service (EaaS) framework is to reduce technical and organizational hurdles. This presentation will demonstrate practical workflows (ingest, access, citation & publication) for born-digital content, such as software based art and will provide a preview on new developments.
About Klaus Rechert
Klaus Rechert is currently a postdoctoral researcher at the Institute for Computer Science, University of Freiburg. As a project manager he currently oversees a federal project "Statewide development of coordinated structures for indexing and re-use of research data", is a scientific consultant of the DFG-LIS project "Reading Room Access of Multimedia-Object using Emulation" and is currently project director of the DFG/NEH bilateral research project "Tools & Concepts for Safeguarding & Researching Born-Digital Culture". His research focus is on functional preservation of complex digital environments, privacy protection in context of accessing complex data and digital forensics.
> http://bw-fla.uni-freiburg.de/
Jason Scott / Internet Archive
LAST LIFE: Running an Online Arcade in the Era of Perpetual Copyright
What happens when you open your retro arcade and 9 million people show up in the first week? Well, you get hard lessons and data on what happens as emulation, nostalgia, commercial properties and society converge in one place. Jason Scott steps through the supernova to bring back a few glowing handfuls of software history's future.
About Jason Scott
Jason Scott is the Software Curator and Free-Range Archivist at the Internet Archive. He oversees a range of projects, from a file format information service to the addition of hundreds of terabytes of web history into the Archive's stacks.
> http://archive.org/details/internetarcade
Oila Lialina
What Did Peeman Pee On?
On importance of small, weak and stupid as notions to preserve, retrieve and understand WWW heritage.
Peeman.gif (also known as peeguy.gif, peepee.gif or piss.gif) is not the most famous, but certainly one of the most remarkable specimen of early net culture. Peeman can only fulfil his purpose when combined with a second image which he can pee upon – a fate suffered by Britney Spears, Microsoft, Netscape, Apple as well as by various sport teams, Stalin, Hitler and Hanson.
To find it out I had to ask this question, had to explain it to other people and then look with them through the home pages of 753 angry GeoCities users, without a chance to delegate it to an algorithm and with no ambition to come closer to any revelation that would change the course of history.
About Olia Lialina
Born in Moscow, finished Moscow State University as a journalist, film critic.
Net Artist, one of net.art pioneers, animated GIF model.
Among her works are My Boyfriend Came Back from the War (1996), Agatha Appears (1997),
Online Newspapers (2004), Once Upon (2011) Summer (2013), 640x480 (2014)
Lialina writes on New Media and User Culture. She is an author of Turing Complete User (2012), Vernacular Web series (from 2004) and co-author of Digital Folklore book.
She is a professor for New Media at Merz Akademie, co-founder of Geocities Research Institute and keeper of One Terabyte of Kilobyte Age Archive.

Public Symposium
Friday, 30 October, 09:00 - 18:00
Saturday, 31 October, 09:00 - 17:00
The symposium is preceded on the 29th of October by a workshop at iMAL about Artists and Art Organisations Digital Archives produced by Packed. Details here.
Free entrance!
Language: mostly English
Location: iMAL
Quai des Charbonnages 30 Koolmijnenkaai
1080 Brussels
Live broadcast on Youtube
Check our channel!
An archive : 1999-2010-2019
This page is an archive of the iMAL website that operated between 2010 and 2019. It compiles activities and projects made since 1999.
For our most recent news and activities, please check our new website at https://imal.org