☃ Winter break ☃
18 December 2015 - 4 January 2016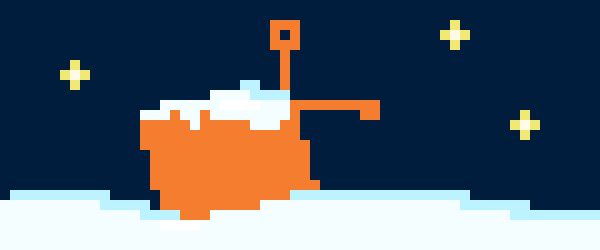 It's that time of the year again! iMAL and FabLab.iMAL will hibernate for a few weeks, until the first public events of 2016. A good opportunity to take a look back at some highlights of 2015.
This year, we collaborated with PACKED, Centre of Expertise in Digital Heritage, for a a series of exhibitions, workshops and symposiums on Cultural Heritage in the Digital Age
We started this programme with an exceptional exhibition of pioneering works published on cd-roms and floppies, emblematic examples of the preservation problem of born-digital content
We had the pleasure to welcome The Voyager Company founder Bob Stein for a lecture at PointCulture.
Finally, we invited a unique panel of thinkers, archivists, curators, media theorists & artists, conservators and researchers to share their views, practice, visions and experience with conservation and access to born-digital contents.
Two of our exhibitions this year also dealt with the interaction between digital and memory.
In/Visible City 2015 was last city vision of the Connecting Cities project. This year we had the privilege to work with Mark Shepard to produce False Positive (with Moritz Stefaner & Julian Oliver).
We also welcomed Ricardo O'Nascimento & Erik Overmeire in Brussels for a Wearable Facade workshop and performance.
And finally we had a fruitful collaboration on offline networks with La Fonderie, BNA-BBOT and Hybrid Publishing Group with the xm:lab-initiated project Hidden Histories, Public Libraries.
We'll see you in March 2016 for the closing event of the Connecting Cities project!
Finally, we closed the season with a collaboration with Werktank and Overtoon for the exhibition The State of Things.
Check our other 2015 activities on our archive page, residencies page, on Flickr and on YouTube.
See you soon!
An archive : 1999-2010-2019
This page is an archive of the iMAL website that operated between 2010 and 2019. It compiles activities and projects made since 1999.
For our most recent news and activities, please check our new website at https://imal.org