Children's tales?
18 July - 1 September 2017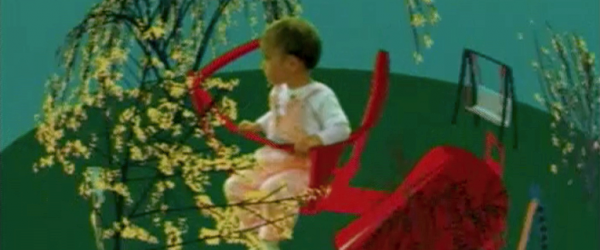 Children's tales?
From the very first steps we take in the world, to the ethical decisions that we have to make as late adolescents on our way to coming of age, our perception of what surrounds us is shaped by a great many different types of narratives, games and role-plays. They play an essential part in how we learn to see the world and how we become what we are.
The first stories are the fairy tales we hear from grandfather or grandmother, in the afternoon or when we go to sleep. Then, at a somewhat later age come the family and community histories our elders tell us, soon to be followed by the first books we read or films we watch as children – about adults. At that stage we already adapt the stories, from passive listeners we often become active, putting ourselves in the roles of the heroes the main characters of the narratives. Playing these games and others, we come more and more to live our own life stories, our own narratives: the way we think about how we are, the way we 'write our story' every day, by living day to day.
Through the works of seven artists from six countries, this exhibition endeavours to represent some of the main types of these narratives, and of some related forms of playing, along our progress from childhood to adulthood. A different set of clearly decisive influences, such as the media, politics, religion or school are not our concern here. Instead, the exhibition focuses on personal and community narratives and on playing, as it is our concern to (re)direct attention to the significance of these in our education – to the importance of what we hear and what and how we play. To the responsibility of those who tell children the stories. This is what makes this subject very topical today.
The show also hints at the variety of genres in video art, from computer animation to cartoon, documentary to fiction, photo projections to video installation.
18 July - 1 September
Tuesday - Friday, 13:00 - 18:00 + on appointment
Finissage :
Wednesday 30 August 18:00 - 20:00
Facebook event
Free entrance
Location : iMAL
An archive : 1999-2010-2019
This page is an archive of the iMAL website that operated between 2010 and 2019. It compiles activities and projects made since 1999.
For our most recent news and activities, please check our new website at https://imal.org