Children's tales?
18 July - 1 September 2017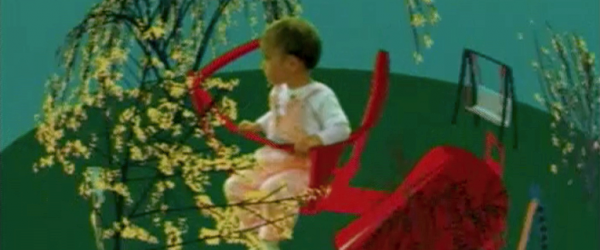 Nine video works by seven artists from six countries.
The exhibition maps the narratives (personal, social, historical and community) that shape a young person's consciousness and perception, from the toddler age to late adolescence – from one's first steps in the world to the notion of responsibility and of an ethical choice being born in the mind. The exhibition also samples the variety of genres in video art, from computer animation to cartoon, documentary to fiction, photo projections to video installation.
This exhibition is part of the Reports from badlands project organised by Zsolt Kozma.
With
Eike Berg (Germany)
Barney Frydman (Belgium)
Riikka Kuoppala (Finland)
Philip Pocock (Canada)
Gigi Scaria (India)
László László Révész (Hungary)
Tamás Waliczky (Hungary)
Practical Info
18 July - 1 September
Tuesday - Friday, 13:00 - 18:00 + on appointment
Finissage :
Wednesday 30 August 18:00 - 20:00
Facebook event
Free entrance
Location : iMAL
Practical Info
18 July - 1 September
Tuesday - Friday, 13:00 - 18:00 + on appointment
Finissage :
Wednesday 30 August 18:00 - 20:00
Facebook event
Free entrance
Location : iMAL