Blockchain. Fact. Fiction. Future
3 November - 4 November 2016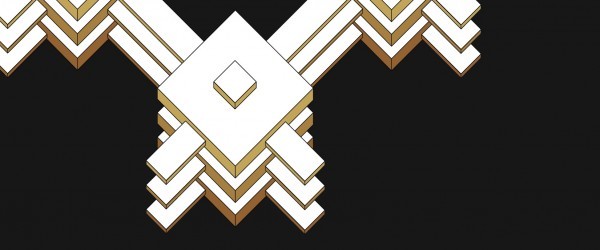 SYMPOSIUM
[EN] A unique panel of international experts will discuss the disruptive, cultural and creative potential of the blockchain technology.
[FR] Un panel unique d'experts internationaux pour discuter du potentiel disruptif, culturel et créatif de cette technologie.
[NL] Een uitgelezen panel van internationale experts zal het ontwrichtende, culturele en creatieve potentieel van de blockchain-technologie bespreken.
Moderators:Bram Crevits and Bénédicte Jacobs
13:30 - Doors Open
14:00 - 15:45
15:45 - 16:00
16:00 - 17:30
17:30 - 18:00
About the speakers
Yves Moreau (BE)
KU Leuven

The blockchain formula: interactions / networks = politics
Beyond financial transactions, blockchain technology opens new directions to organize and regulate peer-to-peer interactions. As such, it raises multiple questions about how algorithmic governance and legal systems will coexist, how blockchain questions the notion of money, or how the design of peer-to-peer networks amounts to politics.
About the speaker
Yves Moreau is currently a professor of engineering at the University of Leuven. Moreau is doing research on computational methods for diagnosis and disease gene discovery in congenital genetic disorders, and teaches several bioinformatics courses, mainly focusing on probabilistic models in computational biology. Professor Moreau is an associate editor for IEEE Transactions on Computational Biology and Bioinformatics and a co-founder of two spin-off starts of the university (Data4s, now part of Norkom Technologies, specialized in data-mining for the banking industry, and Cartagenia, specialized in IT solutions for clinical genetic diagnosis). He chaired the 2010 edition of the European Conference on Computational Biology.
> http://www.kuleuven.be/wieiswie/en/person/00012794
> http://homes.esat.kuleuven.be/~bioiuser/person.php?persid=77
Jean-Jacques Quisquater (BE)
UCL Crypto Group
25 years of blockchain and continuing to improve it for the citizen
In order to simply explain the concept of blockchain we will begin with timestamping, then
chained timestamping and finally distributed chained timestamping (= blockchain).
Our scope here will be about trust and security. Finally some remarks about the future (smart contracts, flexible variants, ...)
About the speaker
Jean-Jacques Quisquater is an emeritus professor at UCL, Louvain-la-Neuve, about cryptography and security. He was first working for Philips (1970-1991) about smart cards and their security: he then designed the first smart cards with strong cryptography (DES, RSA) and his ideas and designs are still in use in passports and in Visa and Mastercard credit cards. In 1996, he was the main leader of the Belspo project TIMESEC implementing the first idea of blockchain, then named chained timestamping. The fundamental paper about bitcoin by Satoshi Nakamoto acknowledges this contribution in its reference. He is continuing to contribute to the field of blockchains with talks, papers and advises to several start-ups, and the most important ones, to express the best of the power of cryptography for using securely blockchains for citizens.
> http://www.larecherche.fr/la-machine-%C3%A0-cr%C3%A9er-de-la-confiance-e...
> https://bitcoin.fr/bitcoin-explique-par-son-inventeur/
Chris Speed (UK)
University of Edinburgh

Bodystorming the BlockChain
The Centre for Design Informatics has been developing social / material experiences that allow people to engage in the principles and practices of bitcoin and blockchain. Through the BlockExchange workshop (http://bit.ly/2ekwtxg), design platforms such as GeoCoin and artefacts such as the BitBarista, the team offer tangible experiences that allow participants to understand the opportunities and limitations of designing for the blockchain.
About the Speaker
Chris Speed is Chair of Design Informatics at the University of Edinburgh where his research focuses on the Network Society, Digital Art and Technology, and The Internet of Things. Speed has sustained a critical enquiry into how network technology can engage with the fields of art, design and social experience through a variety of international digital art exhibitions, funded research projects, books journals and conferences. At present, he is working on funded projects that engage with the flow of food across cities, an internet of cars, turning printers into clocks and a persistent argument that chickens are actually robots. Speed is co-editor of the Ubiquity journal and leads the Design Informatics Research Centre, home to a combination of researchers working across the fields of interaction design, temporal design, anthropology, software engineering and digital architecture, as well as the MA/MFA and MSc and Advanced MSc programmes. He is also co-organiser and compère for the Edinburgh www.ThisHappened.org events.
> http://www.eca.ed.ac.uk/school-of-design/chris-speed
> http://www.chrisspeed.net
Xavier Lavayssière (FR)
Entrepreneur, lawyer, developer, Les Bricodeurs

Smart Contracts & the rise of a new legal order
While the knowledge of law and institutions was an attribute of ruling classes, the digital era empowers a tech and digital culture savvy generation. In this context, Bitcoin raises the stakes creating a money for those ecosystems. Will next generation blockchains such as Ethereum & Smart Contracts push further the rise of a new legal order ?
About the Speaker
With IT skills, entrepreneurial experience and a good knowledge of public institutions, Xavier has a strong interest in emerging technologies from a technical, business and regulatory point of view. The subject of smart contracts and the digital formalisation of legal relations on the blockchain fascinates him. He is currently working with Isabelle on a plantoid, a sculpture that finances its descent through smart contract. Lavayssière has founded Les Bricodeurs, a group of designers, artists, engineers and technicians to help disseminate digital culture, especially among young people with "Ada Workshops", and is part of the global movement of civic tech developing technical projects. He also co-founded, a few months ago, the School of Design and Digital Crafts to support large groups, artisans and freelancers in their growing competence on digital issues with a pragmatic and multidisciplinary vision based on a network of sites and expertise.
> http://lesbricodeurs.fr
> https://www.linkedin.com/in/Lavayssiere
> http://www.learndoshare.net/paris/intervenants-2016/xavier-bricodeur
Max Dovey (UK)
28.3% man, 14.1% artist and 8.4% successful
How did a universal database become a tool for social revolution?
The engaging and appealing mantra surrounding de-centralized technology has successfully captured the minds for anyone marginally disenfranchised with current financial, political or democratic systems. While the revolutionary potential for self-organized de-centralized social systems is appealing the majority of DLT applications are quickly getting integrated to serve the financial institutions it was originally meant to disrupt. This demonstrates how eager many are to detach blockchain from the revolutionary cyber-libertarian hacker culture from which it originated. I will reflect on how the political discussions regarding blockchain are more than bugs in the system and ask whether a transaction based technology could ever be a radical tool for social change?
About the Speaker
Max Dovey is the project associate for Moneylab, an event based research program into alternative currencies at the Institute of Network Cultures. He describes himself as 28.3% man, 14.1% artist and 8.4% successful. He holds a BA Hons in Fine Art: Time Based Media and a MA (MDes) in Media Design from Piet Zwart Institute. He is a writer on the politics of decentralized technology and frequently gives lectures on algorithmic agreeability and computational culture. His performance artworks have been shown at festivals such as Ars electronica (Linz, Austria) Secret Garden Party (Cambridge, UK) and in the 56th Venice Biennale (Venice, Italy). He has participated in group exhibitions at Whitechapel Gallery (London, UK), Upstream Gallery (Amsterdam, Netherlands) and V2_Institute for Unstable Media (Rotterdam, Netherlands).
Roland Alton (AT)
FairCoin

FairCoin as a decentralised ecological world currency promoting cooperation
With the support of FairCoop, FairCoin implements fair value exchange on a global level. With the introduction of the Proof-of-Cooperation innovation in 2017, FairCoin will become a very ecological and resilient cryptocurrency. We will try a comparison with other (crypto)-currencies, explain the socio-political rules and side projects we are just implementing, give an overview on the decision making process, explain how one can join to run a certified validation node or become a chain administrator. In the Q&A session we could be looking at risks andopportunities for cooperation.
About the Speaker
Dr. Roland Alton is teaching and co-ordinating design research at Vorarlberg University of Applied Sciences and is the head of the fairkom co-operative. He is managing Free Software projects since
1994 mainly for NGOs and the public sector. He was co-managing director for the ALLMENDA co-operative active in ecological crowd investment and local currencies for valleys and villages. He joined the Fair.Coop ecosystem in 2016 and is supporting the design of visual, communication and governance guidelines for the FairCoin cryptocurrency. Roland is the spokesperson of Creative Commons in Austria since 2004 and an active member of the Linux User Group Vorarlberg and the Open Source Experts Group of the Austrian Chamber of Commerce.
> http://roland.alton.at
> https://fair-coin.org
> http://fairkom.eu
> http://ethify.org
Jaromil (IT/NL)
activist, artist-developer, D-CENT
Denis Roio (aka Jaromil) is a researcher in philosophy of technology, an artist and a software artisan whose creations are endorsed by the Free Software Foundation. He has been involved in Bitcoin since the early days, and since 2000 he has been dedicated to building Dyne.org, a software house gathering the contributions of a growing number of developers who value social responsibility above profit. Jaromil is leading D-CENT development of Freecoin, a blockchain-enabled digital social currency and has been invited at the reinvent.money event by organiser Paul Buitink to explore the opportunities of Bitcoin beyond its function as a currency.
> http://dcentproject.eu/
> http://www.nesta.org.uk/blog/freecoin-blockchains-and-future-money-inter...
Alex Pazaitis (GR)
P2P Foundation / P2P Lab

Blockchain and P2P value creation in the information economy
The presentation will concern the techno-economic implications of the blockchain. I will briefly illustrate the economic dynamics of P2P productive relations, specifically in the context of the information economy and in relation to the digital commons. In this picture, I will argue on the potential of the blockchain, as an advanced technology for record-keeping of value, which can effectively encapsulate qualitatively different contributions of labour.
About the Speaker
Alexandros (Alex) Pazaitis is Research Fellow at P2P Lab, an interdisciplinary research hub, community-driven makerspace and spin-off of the P2P Foundation and the Ragnar Nurkse School of Innovation and Governance. Alex is involved in numerous research activities, including the authoring of scholarly papers and the participation in research and innovation projects. He has professional experience in project management and has worked as a consultant for private and public organizations in various EU-funded cooperation projects. His research interests include technology governance; innovation policy and sustainability; distributed manufacturing; commons and open cooperativism and blockchain-based collaboration.
> http://p2plab.org
> https://wiki.p2pfoundation.net/Alex_Pazaitis
Michel Bauwens (BE-TH)
theorist, founder of the P2P Foundation, Ars Electronica Golden Nica 2016

The Blockchain in the context of Value Sensitive Design for the Commons
Our world needs 'generative' technologies that are beneficial for both people and nature, and in this context, it is always useful to look at the embedded values that are inherent in a technological design. Based on a four quadrant framework to analyse such design philosophies, we will inquire how the blockchain can be used for a commons-based collaborative economy.
About the Speaker
Due to health problem, Michel Bauwens can not travel but we hope he will join us by Skype.
Michel Bauwens, theoretician, activist, and public speaker, is one of the pioneers of the peer-to-peer movement. He is the founder and director of the P2P Foundation and works in collaboration with a global group of researchers exploring peer productions, governance, and property. His work lays the conceptual foundations for a production system that would serve as an alternative to industrial capitalism. In 2014, Bauwens was research director of the floksociety.org which produced the first integrated Commons Transition Plan for the government of Ecuador, in order to create policies for a 'social knowledge economy'. In January 2015 CommonsTransition.org was launched. Commons Transition builds on the work of the FLOK Society and features newly revised and updated, non-region specific versions of these policy documents. His book 'Saving the world – Towards a Post-Capitalist Society with peer-to-peer' is based on a series of interviews with Jean Lievens, originally published in Dutch. It has since been translated and published in French, with an English language publication expected in the near future.
> http://wiki.p2pfoundation.net/Michel_Bauwens
> https://fr.wikipedia.org/wiki/Michel_Bauwens
An archive : 1999-2010-2019
This page is an archive of the iMAL website that operated between 2010 and 2019. It compiles activities and projects made since 1999.
For our most recent news and activities, please check our new website at https://imal.org