CreativeFab 2014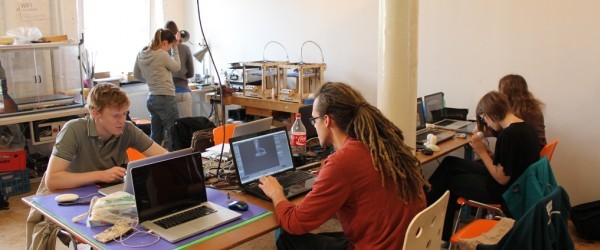 Académie de Molenbeek
13 personnes sont venues travailler au FabLab.iMAL le 17 et 24 novembre.
Les participants de différentes disciplines artistiques (photo, dessin, animation, gravure, céramique, infographie et atelier pluridisciplinaire) incluaient à la fois des enseignants et des élèves.
Avec:
Danièle Aron (dessin), Bratzlavsky (animation), Claude Celli (gravure), Guy Coppens (photo), Philippe Geerts (pluri), Coryse Kiriluk (céramique), Delphine Peters (infographie), Géraldine Warland (prépa), Sabrina Grenon (élève pluri), Marie Wardy (élève vidéo), Beatriz Paletta (élève sculpture), Géraldine Dupont (élève), et Thierry Zéno (directeur).
An archive : 1999-2010-2019
This page is an archive of the iMAL website that operated between 2010 and 2019. It compiles activities and projects made since 1999.
For our most recent news and activities, please check our new website at https://imal.org