CreativeFab 2015-2016
1 September 2015 - 31 March 2016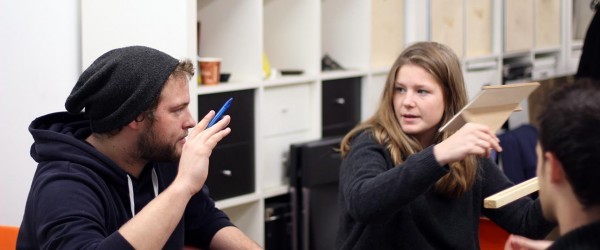 Creative Fab 2016: Saint-Luc Bruxelles
A l'occasion d'un workshop organisé au sein de l'ESA Saint Luc par Simon Brunfaut, les étudiants, toutes options confondues ont travaillé sur le thème de l'Utopie. Les étudiants de Graphisme et Illustration ont donc crée des livres qui devaient représenter leurs visions des "Utopies concrètes". A la suite de ce travail, et en partenariat avec l'IMAL, les étudiants d'Architecture d'intérieur ont conçu des objets de présentations de ces différents livres au FabLab.iMAL le 14, 15, 21 et 22 janvier 2016. Ceci fera l'objet d'une exposition pour les portes ouvertes de l'ESA saint Luc en mars de cette année.
An archive : 1999-2010-2019
This page is an archive of the iMAL website that operated between 2010 and 2019. It compiles activities and projects made since 1999.
For our most recent news and activities, please check our new website at https://imal.org