MFF 2010: Artvertising Brussels
30 Septembre - 3 Octobre 2010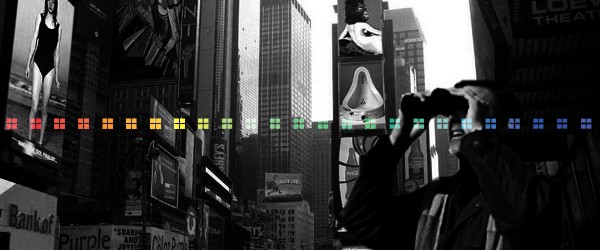 Workshop par Julian Oliver et Damian Stewart
The Artvertiser est un projet urbain portable de "Réalité Améliorée", qui transforme les publicités de l'espace public en surface d'exposition d'œuvres d'art.
Durant ce workshop de 3 jours, les artistes participants auront l'opportunité de créer des visuels qui remplaceront les publicités dans la ville. Ils pourront également expérimenter et analyser les technologies de reconnaissance d'images vidéo en temps réel développées par Julian Oliver et son équipe.
Les résultats du workshop seront présentés pour le Finissage de MFF 2010 le samedi 2 octobre. Lors de promenades "augmentées" dans les rues de Bruxelles, le public pourra découvrir les créations réalisées au moyen de binoculaires spécialement conçus (Billboard Intercept Units).
"The Artvertiser" a été initié en 2008 par Julian Oliver et est développé en collaboration avec Damian Stewart.
Artistes participants
Ireti Olowe, Philippe Elipeo, Alec De Busschère, Melis Tezkan, Khanh Vong, Stef Meul, Marika Konstantinidou, Olivier Finn, Adelaide Francois, Nicolas Kunysz, Olivia De Grez, Rémi Evrard, Yhancik.
Résultats du workshop
Voir les projets des participants
Infos Pratiques
Workshop jeudi 30 sept et vendredi 1 oct,
10:00-18:00
Presentation publique samedi 2 oct (départs d'iMAL)
14:00-16:00
Reportée au Dimanche 3 oct, 10h, toujours à iMAL

Profil participants: artistes visuels et numériques
Max participants: 15
Langage parlé: English
Frais participation: 30€ (lunches inclus)
Limite inscription: 22 Sept 2010
Complet!
Lieux: iMAL et espace public
"Artvertising Brussels"
Video shooting: Rafael Abril
Video editing: Kristina Ianatchkova
Photo documentation: iMAL
Crédits
Pour Artvertiser à Bruxelles, deux nouveaux binoculaires (Billboard Intercept Units) seront produits par iMAL et V2_ Lab.
Curateurs et coordinateurs: Marie-Laure Delaby et Yves Bernard
Technical support: Yannick Antoine, Vincent Evrard
Funding Partners: European Commission Culture Programme, French Speaking Community of Belgium (digital art commission).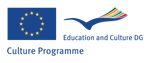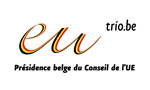 Une archive : 1999-2010-2019
Cette page est une archive du site d'iMAL tel qu'il existait entre 2010 et 2019. Il documente activités et projets créés depuis 1999.
Pour notre actualité et nos activités plus récentes, veuillez vous rendre sur notre nouveau site https://imal.org