The State of Things
26 Novembre - 18 Décembre 2015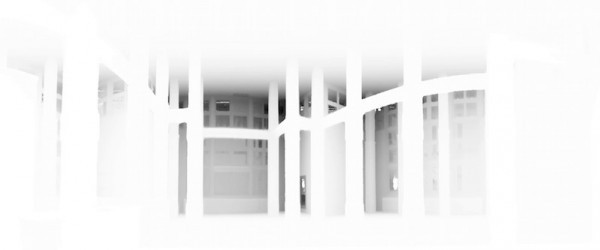 Une exposition d'Overtoon & Werktank
The State of Things est une exposition commune d'Overtoon et Werktank, qui présentent, à l'invitation d'iMAL, les créations de leurs artistes en résidence en 2014 et 2015.
Quatre artistes sont mis en avant à cette occasion : Mats Dekock, Stijn Demeulenaere, Elias Heuninck et Jeroen Uyttendaele. Les œuvres exposées partagent un intérêt particulier pour ces moments fugaces qui se manifestent dans des fractions de son et de lumière, et posent la question suivante : la mémoire d'un instant peut-elle être capturée par un circuit électronique ?
Les œuvres de Jeroen Uyttendaele (Overtoon) et Mats Dekock (Werktank) abordent l'électricité comme medium. Uyttendaele l'utilise sous sa forme la plus pure pour générer un champs d'étincelles. Dekock, quant à lui, questionne le fonctionnement de notre mémoire et nos souvenirs.
La mémoire est également le thème central du travail de Stijn Demeulenaere (Overtoon), qui examine le rôle de notre mémoire auditive. Elias Heuninck (Werktank), enfin, a conçu une caméra qui génère lentement l'image d'un lieu en le scannant.
Dans toutes ces œuvres, des composants mécaniques donnent vie à un instant ou un souvenir. Ce qui apparaît d'abord comme une approche rationnelle et scientifique aboutit finalement sur des créations riches en émotions. Parce qu'elles diffèrent de notre façon de percevoir la réalité, sans parvenir à en rendre la complexité, ces œuvres nous révèlent quelque chose de la perception humaine. L'erreur est humaine, mais ces installations sont des tentative délibérées et désespérées de saisir la réalité grâce à la technologie, avec l'intention de créer une poésie brutale de l'instant.
Overtoon & Werktank
Overtoon est une plateforme pour l'art sonore située à Bruxelles, qui produit des installations visuelles basées sur le son.
Werktank est une plateforme pour l'art nouveau et ancien média, située à Leuven. Ils produisent et distribuent des installations qui explorent la relation entre technologie et perception.
Overtoon et Werktank ont leurs identités et visions spécifiques, mais partagent également certaines similarité. Elles sont parmi les seules plateformes de production dédiées aux installations en Flandre, à la pointe des arts médiatiques et visuels. Bien qu'Overtoon se concentre principalement sur le son, et Werktank sur l'art visuel, la production de leurs artistes en résidence est caractérisée par une approche sensorielle de l'image, de la lumière, du son, etc. La technologie fait partie intégrante de leurs travaux, mais ne constitue jamais une fin en soi.
Infos Pratiques
Vernissage
Jeudi 26 November 2015
18:30 - 22:00
Exposition
27 Novembre - 18 Décembre 2015
Mercredi - Dimanche, 13:00 - 18:00

Visite guidée de l'expo par les artistes
Samedi 12 Décembre 2015
15h00 - 17h00
Entrée libre!
Visites de groupe
+32-2-410 30 93
info@imal.org
iMAL
Quai des Charbonnages 30
1080 Bruxelles
Crédits
With works by Mats Dekock, Stijn Demeulenaere, Elias Heuninck and Jeroen Uyttendaele
Production: Overtoon & Werktank

"The State of Things" has been made possible thanks to the support of the Flemish Community Commission of the Brussels Capital Region.

iMAL is supported by the Fédération Wallonie-Bruxelles and the Flemish authorities. Werktank and Overtoon are supported by the Flemish authorities

Une archive : 1999-2010-2019
Cette page est une archive du site d'iMAL tel qu'il existait entre 2010 et 2019. Il documente activités et projets créés depuis 1999.
Pour notre actualité et nos activités plus récentes, veuillez vous rendre sur notre nouveau site https://imal.org