242.pilots "Live in Bruxelles"
Mercredi, 20 Février 2002 | 00:00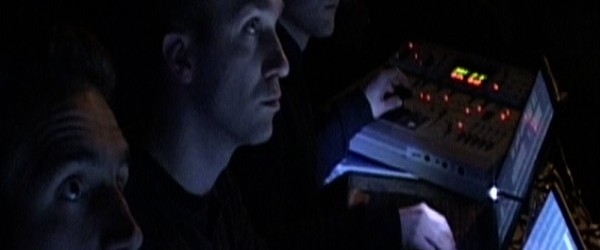 At the invitation of iMAL, 242.pilots, the live video improvisation trio with sound artist Justin Benett, gave a concert in Bruxelles, at Theatre Mercelis, on 20.2.2002. It is available on DVD with the complete interview of the pilots made by Interieur Nuit (RTBF): "Live in Brussels" released by CarPark Records.
The DVD "Live in Bruxelles" won the award in the category "Image" for the Transmediale 2003, Berlin.
Une archive : 1999-2010-2019
Cette page est une archive du site d'iMAL tel qu'il existait entre 2010 et 2019. Il documente activités et projets créés depuis 1999.
Pour notre actualité et nos activités plus récentes, veuillez vous rendre sur notre nouveau site https://imal.org