Bar.temp#4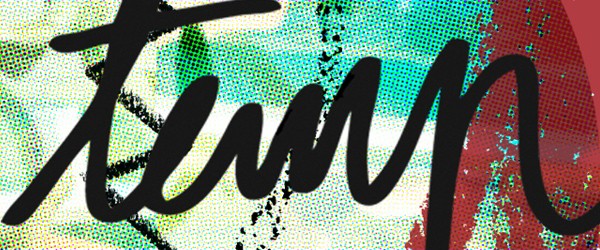 Artworks
Révisable 1 - Raphaël Bastide
Révisable 1 is the first version of a series of assemblages, part of a research around versioned physical artworks, led by Raphaël Bastide since 2012. Révisable 1 focuses on making modifications of a versioned object accessible and on the publication of its history. The artwork therefore questions both online and offline audiences and players by offering them a finite set of actions.
Visitors present in the exhibition space can act on the installation by following the protocol: Fill the form describing your identity and your intervention on the piece. Give back the form to a member of iMAL. Wait for a notification by email about the validation or refusal of your intervention (technical impossibility or complete calendar). Your intervention is exposed during a week at iMAL and archived online on the artist's website.
http://raphaelbastide.com/revisables
Walking the Edit @ Brussels - Ulrich Fischer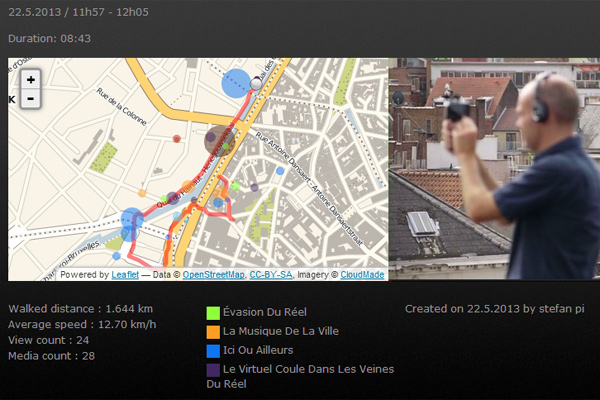 'Walking the edit' is an innovative system allowing people to generate their own movies by walking thanks to a smartphone application. It combines an audiovisual database and people's walk path in the urban environment, recorded by GPS enabled smartphones or iPads. The analysed path is then presented by a movie that tells a story about the visited places. In short, each trajectory recorded by a visitor creates a numeric trace which, once analysed by the "editing engine", will generate in realtime an individual and unique movie based on geolocalized footage. The resulting movies can be found on the website of the project and be shared with a larger public.
Walking the Edit @ Brussels is based on moreover 1.000 video clips made by Brussels-based artists in iMAL's neighbourhood and the Canal area. This version can be experienced during Bar.temp with an iPad from iMAL or by downloading the free app on your iPhone.
Watch the resulting movie at Bartemp or at home from http://walking-the-edit.net/en/movies/brussels/
The free iPhone app is available on iTunes Appstore.
Free entrance
Friendly prices (food & drinks)
Free wifi available!

Doors: 18:00
Workshop: 18:00-21:00
Live: 21:00
Dj set: 22:00
Location: iMAL
30 Koolmijnenkaai - quai des Charbonnages
1080 Brussels, BE
An archive : 1999-2010-2019
This page is an archive of the iMAL website that operated between 2010 and 2019. It compiles activities and projects made since 1999.
For our most recent news and activities, please check our new website at https://imal.org