warning: unlink(/tmp/19198.XML_API___MODSEC_PREVIEW_VENDOR__.0a9bd528.tmp.cache): Operation not permitted in /home2/imalorg/legacy.imal.org/drupal/sites/all/modules/flickrapi/phpFlickr/phpFlickr.php on line 115.
Bar.temp#4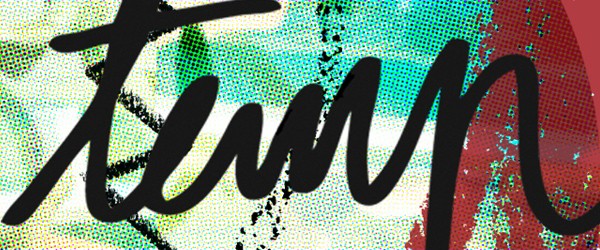 Bar.temp is a pop up bar that blends media and electronic cultures together with a cosy atmosphere. After a special edition at BEAF (Bozar Electronic Music Festival), it will transform iMAL's exhibition space for the third time. You will discover a liveperformance by David Fenech; artistic interventions by Raphaël Bastide and Ulrich Fischer; arty music videos & websites; a "Video Mapping" workshop; great world food by Le Tournant & much more!
MUSIC

Live : David Fenech (21:00)
David Fenech is an active composer, performer, and improviser for more than ten years in France. His works include acoustic, electronic, tape and digital media, including sound installations and film scores.
DJ set : Third Hand (22:00)
This duo will come and mix a vinyl line from the grave to the living room.
WORKSHOP

Discover video mapping! (18:00 - 21:00)
Set up a scenography for Third Hand DJ set with Romain Tardy (ANTIVJ) and Überknackig!
ARTWORKS

Walking the Edit @ Brussels - Ulrich Fischer
At the end of the road, the movie!
Révisable 1 - Raphaël Bastide
Versioned physical installation.
SCREENING & WEBCORNER

A selection of projects to bring an overview of some aesthetics developed within the web culture.
CREATIVE FOOD & DRINKS

Creative food by Le Tournant and selection of natural wines by Titulus.
Practical Info
Free entrance
Friendly prices (food & drinks)
Free wifi available!

Doors: 18:00
Workshop: 18:00-21:00
Live: 21:00
Dj set: 22:00
Location: iMAL
30 Koolmijnenkaai - quai des Charbonnages
1080 Brussels, BE
Credits
Bar.temp is a concept by El. Delaigle, produced by iMAL with the support of the VGC.

An archive : 1999-2010-2019
This page is an archive of the iMAL website that operated between 2010 and 2019. It compiles activities and projects made since 1999.
For our most recent news and activities, please check our new website at https://imal.org