warning: unlink(/tmp/19198.XML_API___MODSEC_PREVIEW_VENDOR__.0a9bd528.tmp.cache): Operation not permitted in /home2/imalorg/legacy.imal.org/drupal/sites/all/modules/flickrapi/phpFlickr/phpFlickr.php on line 115.
Bar.temp#4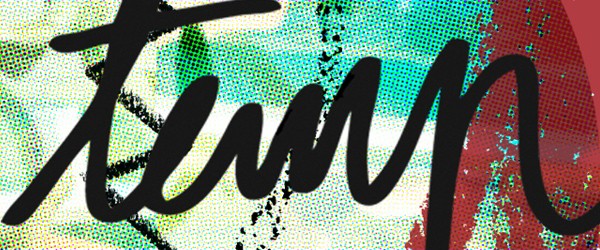 Bar.temp is een pop-up bar die media- en elektronische cultuur onderdompelt in een gezellige sfeer. Na een speciale editie bij BEAF (Bozar Electronic Music Festival), palmt dit concept de tentoonstellingsruimte van iMAL voor de derde keer in. Jullie zullen een live geluidsperformance van David Fenech ontdekken; artistieke interventies van Raphaël Bastide en Ulrich Fischer; kunstzinnige videoclips en websites, een "Video Mapping" workshop; creatieve voeding van Le Tournant & nog veel meer!

MUZIEK

Live : David Fenech (21u00)
David Fenech is een actieve componist, performer en improvisator sinds meer dan tien jaar in Frankrijk. Zijn werken omvatten akoestische en elektronische muziek, geluidsbanden en digitale media, met inbegrip van geluidsinstallaties en filmmuziek.
DJ set : Third Hand (22u00)
Dit duo zal komen om "een vinyl lijn te draaien vanuit het graf naar de woonkamer".
WORKSHOP

Ontdek video mapping! (18u00 - 21u00)
Zet een scenografie voor de DJ set van Third Hand DJ met Romain Tardy (ANTIVJ) en Überknackig op!
KUNSTWERKEN

Walking the Edit @ Brussel - Ulrich Fischer
Op het einde van de weg, de film!
Révisable 1 - Raphaël Bastide
Geversioneerd fysieke installatie
VIDEO & WEB ART CORNER

Een selectie van projecten om een overzicht te maken van enkele esthetieken die werd ontwikkeld binnen de webcultuur.
CREATIVE FOOD & DRINKS
Creatieve voeding door Le Tournant en een selectie van natuurlijke wijnen door Titulus.
Praktische Info
Gratis toegang
Vriendelijke prijzen (food & drinks)
Gratis wifi!

Deuren: 18u00
Workshop: 18u00-21u00
Live: 21u00
Dj set: 22u00
Plaats: iMAL
30 Koolmijnenkaai
1080 Brussel, BE
Credits
Bar.temp is een concept van El-D, een productie van iMAL met de steun van de VGC.

Een archief : 1999-2010-2019
Deze pagina is een archief van de iMAL website zoals die tussen 2010 en 2019 bestond. Alle activiteiten en projecten die sinds het begin in 1999 door iMAL georganiseerd zijn zijn hier gearchiveerd.
Het meest recente nieuws en activiteiten kan je terug vinden op onze nieuwe website: imal.org