Internet Yami-Ichi Brussels #2: Call for vendors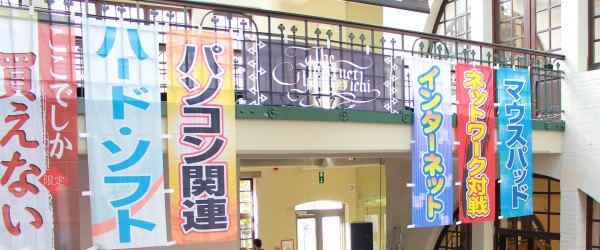 Your "Internet-ish" goods in a post-digital flea market (30/9 + 1/10)
The Internet Yami-Ichi1, a flea market where people share and buy 💴 "internet-related" things, is back in Brussels on September 30th & October 1st! We need you! 🙏
The internet used to feel like a vast, unexplored alien land👽. A new space of freedom, liberated from the constraints of the old world. Gradually, it conquered real life, and from an alternative, grew into a necessity. In the process, it also became increasingly streamlined, commodified, wall-gardened and heavily monitored.🙀
So maybe it's time to find a new escape,
back into the real world!🌳 Look at flea markets: much like the old cyberspace, they are chaotic assemblages of unlikely objects, amazing collectibles and useless trash. The Internet Yami-Ichi aims to be a flea market for the post-digital age. An invitation to relive, in the physical space, the freedom and gleeful anarchy of the early internet! 🌍
🎎Exonemo2 and their online secret society 👀IDPW3 organised the first Internet Yami-Ichi in Tokyo 🏯 in 2012. The fifth Yami-Ichi took place in Brussels, in 2014. After travelling to over ten cities, including Moscow, Seoul and New-York, the Internet Yami-Ichi is finally returning to the capital of Europe!
For this edition, we will take over the unoccupied ground floor of the iMAL building, before it gets converted into a fully renovated exhibition space to open in fall 2018!
PARTICIPATE!
The Internet Yami-ichi won't work without the participation and interaction of a lot of people who have loved and hated the Internet and yet still love it. Do you want to have a booth at the upcoming Internet Yami-Ichi? It's very simple! Submit your proposal through this form!
The Internet Yami-ichi has
✌

two

✌

rules
☑ Sell things related to the Internet. However you interpret that is up to you!
☑ No dangerous, harmful, or illegal goods, please!

In previous editions, vendors have been selling: stones and their 3D data, personalised ringtones, glitch clothing, deleted characters, passwords databases, edible cloud candy, biometric data, books of internet cats, binary porn, meme cookies, Snowden Snowglobes, internet-theme cocktails, browsers tableware or Macbook Air air! You could also rent preserved trendy food for your Instagram, join a password confession booth or get a reading in Reddit tarot cards! Among many other things!
👉👉👉 Notes 👈👈👈
Your participation is free!
You set the price for what you sell. You receive all profits from sales.
The event organizer will not take responsibility for problems that individual participants may have. Please take care of your problems on your own.
Please bring your own change for your customers.
You will be provided a table and chairs. Let us know if you need anything else!
Please take all your garbage home with you.
Set up your both on Saturday 30 September and take it down on Sunday 1 October
Have fun 😂
Links
1. Internet Yami-Ichi (インターネットヤミ市): literally "Internet Black Market". By mixing different Japanese writing systems the word "yami" takes on the double meaning of "sick for / addicted to". Therefore, a more accurate translation might be "Internet Obsessives Market".
2. Yae Akaiwa + Kensuke Sembo http://www.exonemo.com
3. IDPW (I.D. Password, affectionately known as "I pass") is a loose collective of approximately 10 Japanese media artists operating under the slogan "a secret society on the internet that goes back more than 100 years", who descend on various internet scenes from time to time. They are known for producing the "Internet Black Market", "Whatever Button", "Text Party" and other projects in monthly get­-togethers. Among these, their Internet Bedroom was recently featured on online by the New Museum and Rhizome.
Practical Info
Dates
30 September & 1 October
Location
iMAL Ground Floor
30 Quai des Charbonnages
1080 Brussels
Free participation!
Free access!
An archive : 1999-2010-2019
This page is an archive of the iMAL website that operated between 2010 and 2019. It compiles activities and projects made since 1999.
For our most recent news and activities, please check our new website at https://imal.org