False Positive
2 October - 3 October 2015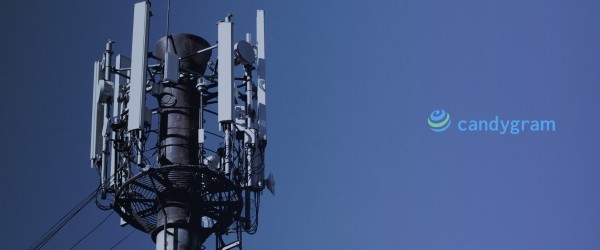 A project by Mark Shepard, Julian Oliver, Moritz Stefaner
Welcome to candygram, where you are more than just a number.
Tired of being treated like yet another anonymous subscriber?
At candygram, we get to know our customers personally, and we know you better than you think.
candygram - let's get personal ®
It is not just the trust we place in network infrastructure but also our willingness to trade bits of personal data for access to online services that renders us vulnerable. Data has increasingly become a part of daily life, and dataveillance has in turn become more robust and widespread than many had imagined. With the disclosures regarding the data collection and analysis activities of the NSA, and the proliferation of marketing strategies incorporating personality profiling and predictive analytics employed by retailers such as Walmart or Target, new questions emerge regarding our everyday data transactions and the relationships and inferences that can be drawn from them.
Caught between the ruse and exploit, we find ourselves subject to ever more sophisticated forms of profiling, both online and off. Yet if algorithmically generated data-bodies are our future, they are also prone to error. FALSE POSITIVE probes both the insecurity of mobile networks and the fallibility of online profiling, foregrounding the infrastructural politics underlying mobile communications systems and the surreptitious network practices of contemporary informatics regimes. It promotes public literacy surrounding the sensitivity of our data transactions, and what they can–and cannot–reveal about us.
FALSE POSITIVE deploys text messaging, stealth infrastructure, street intervention, and data visualization to enact a surveillance conspiracy engaging the public in an intimate, techno-political conversation with the mobile technologies on which they depend. Engaging the subtle processes by which personal data can be exploited, and generating "data-portraits" based on social and spatial associations inferred from this data, the project probes the gray areas of both personal consent and statistical probability where a speculative association is established when there is in fact none.
Join us on Sunday 4 October for a workshop that introduces the various concepts, techniques and methods behind the False Positive project. Topics include an overview of setting up open source cellular networks, working with APIs for data mining and profiling using social media, and designing corporate fictions for social interventions. Take part in a CryptoParty - https://www.cryptoparty.in - where you can learn best practices for digital security, including how to use basic cryptography tools. Interested in working with the Tor anonymity network, public key encryption (PGP/GPG), and OTR (Off The Record messaging)? Bring your mobile phone and/or laptop, and we'll get you set up and on your way to a more secure online existence.
About the artists
Mark Shepard is an artist and architect whose work addresses contemporary entanglements of technology and urban life. Recent work includes the Sentient City Survival Kit, a collection of artifacts, spaces and media for survival in the near-future 'sentient' city. It has been exhibited at the 13th Venice International Architecture Biennial; Ars Electronica, Linz, Austria; Transmediale, Berlin Germany, among other venues. His edited book "Sentient City: ubiquitous computing, architecture and the future of urban space" was published by MIT Press and the Architectural League of New York.
Julian Oliver is a New Zealander, Critical Engineer and artist based in Berlin. His work and lectures have been presented at many museums, galleries, international electronic-art events and conferences, including the Tate Modern, Transmediale, the Chaos Computer Congress, Ars Electronica, FILE and the Japan Media Arts Festival. Julian has received several awards, most notably the Golden Nica at Prix Ars Electronica 2011 for the project Newstweek (with Daniil Vasiliev). He is an advocate of Free and Open Source Software and is a supporter of, and contributor to, initiatives that promote and reinforce rights in the networked domain.
Moritz Stefaner works as a "truth and beauty operator" on the crossroads of data visualization, information aesthetics and user interface design. With a background in Cognitive Science and Interface Design, his work balances analytical and aesthetic aspects in mapping abstract and complex phenomena. Recent work includes Selfie City, a project Investigating the style of self-portraits (selfies) in five cities across the world. His work has been exhibited at Venice International Architecture Biennial, SIGGRAPH, Ars Electronica and the Max Planck Science Gallery. In 2010, he was nominated for the Design Award of the Federal Republic of Germany.
Practical Info
False Positive
3 October, 19:00 - 2:00
Next to MicroMarché (9, Quai à la Houille)
Workshop
4 October, 12:00 - 20:00
NEW SCHEDULE!
iMAL (30 Quai des Charbonnages, Brussels)
Free! Registration mandatory!
Credits
False Positive is commissioned by iMAL in the framework of Connecting Cities.
With the support of the Culture Programme 2007-2013 of the European Union, Fédération Wallone-Bruxelles and the Technē Institute for the Arts and Emerging Technologies (University at Buffalo).
False Positive is presented in Brussels by iMAL, in the framework of In/Visible City 2015 and Nuit Blanche 2015.

Thanks
MicroMarché, LARbitsLAB
An archive : 1999-2010-2019
This page is an archive of the iMAL website that operated between 2010 and 2019. It compiles activities and projects made since 1999.
For our most recent news and activities, please check our new website at https://imal.org