warning: unlink(/tmp/19198.XML_API___MODSEC_PREVIEW_VENDOR__.0a9bd528.tmp.cache): Operation not permitted in /home2/imalorg/legacy.imal.org/drupal/sites/all/modules/flickrapi/phpFlickr/phpFlickr.php on line 115.
CreativeFab 2013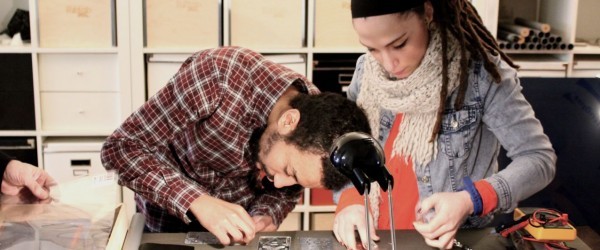 Académie Royale des Beaux Arts
Le workshop de l'ARBA sous la direction de l'option Communication graphique (Pascale Brouillard et Michaël Baltus) s'est orienté sur un projet précis imposé: la réalisation d'un packaging produit, ici un prototype de flacon de parfum dont le design devait être intégré à l'identité visuelle réalisée par les étudiants.
An archive : 1999-2010-2019
This page is an archive of the iMAL website that operated between 2010 and 2019. It compiles activities and projects made since 1999.
For our most recent news and activities, please check our new website at https://imal.org