warning: unlink(/tmp/19198.XML_API___MODSEC_PREVIEW_VENDOR__.0a9bd528.tmp.cache): Operation not permitted in /home2/imalorg/legacy.imal.org/drupal/sites/all/modules/flickrapi/phpFlickr/phpFlickr.php on line 115.
CreativeFab 2013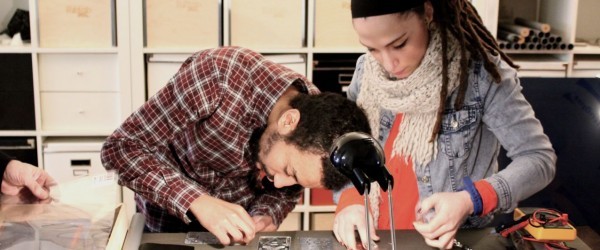 La Cambre
Les participants de La Cambre incluaient à la fois des enseignants et des élèves, principalement des options design, design textile, gravure et image imprimée. Pierre Huyghebaert a pris en charge le rôle d'enseignant coordinateur, interface entre l'équipe du FabLab et les participants. On trouvera une documentation annexe sur son
wiki
.
An archive : 1999-2010-2019
This page is an archive of the iMAL website that operated between 2010 and 2019. It compiles activities and projects made since 1999.
For our most recent news and activities, please check our new website at https://imal.org