Acts of Presence
14 November - 6 December 2013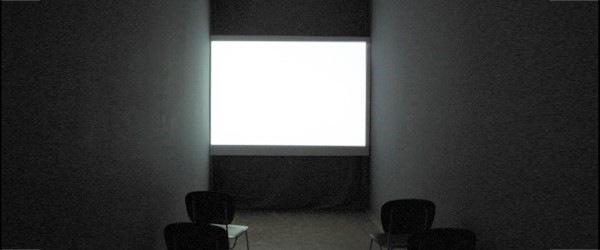 Stéfan Piat - Isola
Isola is an interactive video installation dealing with the distance of the viewer from the screen. A projected image shows a man from afar, walking in circle on an island. All around, water as far as the eye can see. When a visitor approaches the screen, the viewpoint moves progressively towards this character, to the point where this visitor seems to replace the man in the picture for the visitors who stayed away.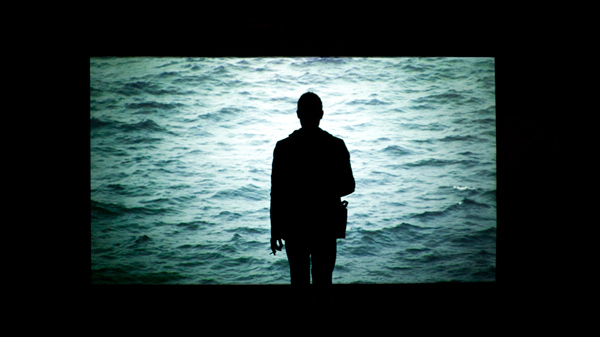 Stéfan Piat
Stéfan Piat works mainly with audio-visual medias such as sound, photography, or film. Through material recorded in places where he wanders and observes, he explores the possible relationships between sight, space, and duration. Born in Rennes in 1979, he is graduated from the school of art of Aix-en-Provence, and the Sint-Lukas Brussel University. He lives and works in Brussels.
stefanpiat.net
isola.stefanpiat.net

Credits
Concept & realisation: Stéfan Piat
Performance: Jean-Marc Andrieu
Programming: Stéphane Cousot
Sound design: Yann Leguay
Set construction: Adrien Belin
With support of the Wallonia-Brussels Federation, the art school of Aix-en-Provence, Seconde Nature, iMAL

Practical Info
Opening
Thursday 14th Nov, 19:00
Exhibition
Wednesday - Sunday
13:00 - 18:00
Arts/Sciences lecture
By Malcolm Le Grice
Wednesday 27 Nov, 20:00
Free entrance!
Group visits
02 410 30 93
info@imal.org
Location: iMAL
30 Koolmijnenkaai - quai des Charbonnages
1080 Brussels, BE