The Time Keeper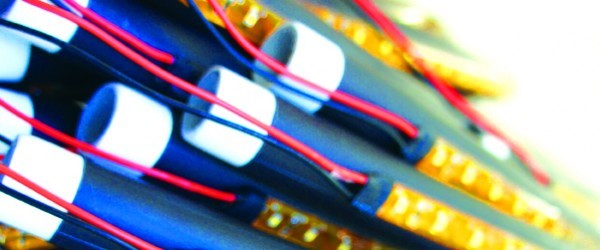 Time Keeper Artists
Anna Frants
Anna Frants is a new media artist and curator. Her interactive art installations have been exhibited at top venues across the world. Recent highlights from 2009-present include exhibiting in the St Petersburg Biennial, Moscow Biennial and Polish Biennial, KuoseinoSato Museum of Contemporary Art (Fukuoka, Japan), The Museum of Art and Design (New York, USA), The State Hermitage Museum (St Petersburg, Russia), Chelsea Art Museum (New York, USA), RSProjects (Berlin, Germany), VAP / Gogolfest (Kiev, Ukraine) and Transmediale (Berlin, Germany) as well as participating in a 17 day expedition to The Arctic Circle with The Farm Foundation of Arts and Sciences. Frants is represented by Dam, Stuhltrager Gallery (Brooklyn, USA & Berlin, Germany) and Barbarian Gallery (Zurich, Switzerland).
www.annafrants.net
Alexandra Dementieva
Alexandra Dementieva studied journalism and fine arts in Moscow and Brussels. Her main interests focus on social psychology and perception and their application in multimedia interactive installations. Her interactive installation projects attempt to widen the mind's potential for perception using different production materials: computers, video projections, soundtracks, slides, photography, etc. By making certain historical, cultural and political allusions, her exhibition locations create the frame within which the idea develops. The projects explore the spectator's depths of perceptual experience and the interaction of the individual spectator with the exhibition as well as with other visitors. The subject of an installation or its production method becomes less important to her than the mind of the user. Thus the latter becomes the center of the project or the main actor in the performance.
Her work were exhibited in museums and festivals like Kunst Museum, Bern; Hermitage Museum, MMOMA, De La Imagen Museum, Mexico City, Netwerk, Aalst, FILE festival, Sao Paolo; Almost Cinema, Gent; 3de Mediations Biënnale, Poznan.
www.alexdementieva.org
Aernoudt Jacobs
Aernoudt Jacobs (*1968 in Wilrijk; Belgium; lives and works in Brussels) studied architecture. After his studies it did not take long, however, before he chose sound. Today he has released sound works under several aliases: MarkMancha, missfit, tmrx. From 2004, under the name Aernoudt Jacobs, he has focused on installations and performances. His work has been exhibited internationally and he has released two albums on critically acclaimed labels as Staalplaat (NL) and Selektion (D).
Generally Jacobs sets out from a fascination for sound, in any form. This explains how he takes his raw material from reality: with a microphone and recorder as field recordings. His works are the result of a research of the different aspects of field recordings and how to assimilate this material to new forms, new contexts. For him the actual resulting field recordings are only a registration. The act, the memory, the context of the recording are even more interesting and complementary motives for his research. The output of his work hovers as some kind of an interaction between micro and macro, inside and outside, fieldwork and studio, reality and fictionalization. In his installation work he investigates mostly correlations between sound, matter, space/location, perception and psychoacoustics. Perception is an important aspect in his work.
Perceiving music, sound, harmonies is an activity that is always linked to memories. This association is an ongoing preoccupation that is visible in most of his work. With the aid of psychoacoustic theories, he explores how perception can be influenced and how to express sound physically, spatially and emotionally.
www.tmrx.org
Opening: Thursday June, 7th
18:00-22:00
Opening hours:
Wed-Sun, 12:00-18:00
Exceptionally closed on Wed. 13 June!
Free entrance!
Group visits
02 410 30 93
info@imal.org
Location: iMAL
30 Koolmijnenkaai - quai des Charbonnages
1080 Brussels, BE
An archive : 1999-2010-2019
This page is an archive of the iMAL website that operated between 2010 and 2019. It compiles activities and projects made since 1999.
For our most recent news and activities, please check our new website at https://imal.org