Media Facades Festival Europe 2010
Projections, installations, workshops et évènements conjoints
MEDIA FACADES FESTIVAL EUROPE 2010 (MFF 2010) est un projet urbain numérique qui relie sept villes européennes à travers des écrans vidéo et des façades média situés dans l'espace public. Artistes et média designers présenteront partout en Europe des projets spécialement conçus pour le festival lors de projections et d'événements conjoints, ouvrant une fenêtre globale pour susciter le dialogue, le partage de rêves et l'échange d'idées.
Le volet bruxellois du festival présente des projets numériques d'artistes internationaux sur la nouvelle media façade d'iMAL, l'écran Flagey et autres panneaux publicitaires bruxellois.
Le Finissage de MFF 2010 aura lieu durant la Nuit Blanche de Bruxelles. Le temps d'une nuit, les bâtiments le long du canal s'animeront au rythme de la ville, tandis que panneaux et écrans d'affichage publicitaire se transformeront en oeuvres d'art virtuelles.
Programme
27/08 Opening | iMAL Media Facade | 21:00
"City Sleep Light" (Preview) de Antoine Schmitt (FR)
28/08 European Window | Flagey Screen | 16:00-22:00
"Get Your Back Up Off the Wall" de Nika Radic (HR)
"Tales that are never told : ZeroEstigma" de Toxic Lesbian (SP)
03/09 Connected Cities | iMAL Courtyard | 20:30
Live Coding Performance de No Copy Paste (de Kitchen Budapest, HU)
VJ Joint Broadcasting (de Ars Electronica Center, AT)
11/09 Human Screens | Flagey Screen | 16:00-22:00
"Hand from Above" de Chris O'Shea (UK)
"Air Hunger" de Hanna Haaslahti (FI)
30/09-02/10 Artvertising Brussels | iMAL | 10:00-18:00
Workshop par Julian Oliver et Damian Stewart (DE/NZ)
02/10 Finissage Nuit Blanche | iMAL, Flagey Screen,... | 14:00-07:00
"Artvertising Brussels" de Julian Oliver, Damian Stewart (DE/NZ),...
"Graffiti Analysis" de Evan Roth (US)
'Unstable Empathy" de Mattia Casalegno (IT)
"iMAL Media Facade" par divers artistes
"City Sleep Light" de Antoine Schmitt (FR)
04/10 Débat public | CIVA | 14:00-18:00
"The Intercultural and Communicative Potential of Urban Screens and Media Facades"
MFF 2010 est une initiative de Public Art Lab / Berlin en collaboration avec iMAL / Bruxelles, m-cult / Helsinki, FACT / Liverpool, Ars Electronica Futurelab / Linz, Medialab-Prado / Madrid, Kitchen Budapest.
Infos Pratiques
Vernissage vendredi 27 août, 20:30
Finissage samedi 2 octobre,
14:00-07:00 (Nuit Blanche)
Evènements gratuits!
Lieux: iMAL et Flagey Screen
Crédits
Commissariat et coordination: Marie-Laure Delaby et Yves Bernard
Support technique: Yannick Antoine, Vincent Evrard et Erland Jacobson
PR material: Public Art Lab
Graphic Design: gabi berlin
Video Trailer: designdisco
Funding Partner: Programme Culture de la Commission Européen, Communauté Française de Belgique (commission des arts numériques)
Media Facades Partners: Belgian Posters et Commune d'Ixelles.
Sponsor: Emotiv
IT & Media Partners: Streampark, Nacamar
Network Partners: Nuit Blanche Bruxelles, Présidence belge du Conseil de l'UE, Transmediale, Upgrade! Berlin, Ars Electronica Festival.
Special thanks to Cimatics!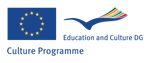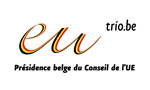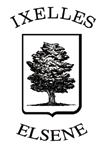 Une archive : 1999-2010-2019
Cette page est une archive du site d'iMAL tel qu'il existait entre 2010 et 2019. Il documente activités et projets créés depuis 1999.
Pour notre actualité et nos activités plus récentes, veuillez vous rendre sur notre nouveau site https://imal.org