Christelle Fillod
Christelle Fillod (FR) is a visual artist and performer. She graduated from the National School of Fine Arts of Lyon, and was resident in Le Fresnoy, National Studio of Contemporary Arts. She created site-specific installation, video work and performances. Her work is the emerging experience on a research about perception: on how a specific reality is given to our senses, on how do we travel through the layer of the senses, on how to perceive outside of a predetermined culture, on how to move the point of assembly, on how to expand the world from within. Collaboration is an essential element of her work, and often she invites or joins Gary Hill on various artistic proposals. She also collaborated with a.o. Christian Châtel (FR/NO), Fiorenza Menini (FR / IT), Christine DeSmedt (B), Meg Stuart (B/US), Sachiyo Takahashi (JP), ...
Activities
Nieuws
In het kader van Transmediale 2019 in Berlijn organiseert Wallonie-Bruxelles International...
In 2019 gaan onze Fablab Residenties van start! Ben je kunstenaar, ontwerper, ingenieur of ontwikkeler en wil je een nieuw creatief project ontwikkelen met onze digitale machines? FabLab.iMAL kan jou een residentie aanbieden!
Ben je geïnteresseerd? Meer info hier.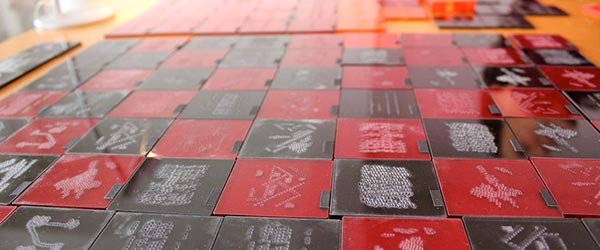 Een archief : 1999-2010-2019
Deze pagina is een archief van de iMAL website zoals die tussen 2010 en 2019 bestond. Alle activiteiten en projecten die sinds het begin in 1999 door iMAL georganiseerd zijn zijn hier gearchiveerd.
Het meest recente nieuws en activiteiten kan je terug vinden op onze nieuwe website: imal.org