Marie-Laure Delaby
Marie-Laure Delaby (°1981, BE) is a visual and media artist based in Ghent where she initiated several collective projects together with other international artists, such as: "threeplusone", a collective art project on in situ interventions and "Disruptive CityLab", a collaborative platform for artistic research and intervention in the urban realm.
Since 2008, Marie-Laure works as a project manager and coordinator at iMAL, Center for digital cultures and technology in Brussels. Besides organising regular meetings and events such as Dorkbot Brussels and Code, Arts and Crafts, she co-curated the Media Facades Festival Europe 2010 in collaboration with Public Art Lab (Berlin), m-cult (Helsinki), FACT (Liverpool), Ars Electronica Futurelab (Linz), Medialab-Prado (Madrid) and Kitchen Budapest.
Activities
Nieuws
In het kader van Transmediale 2019 in Berlijn organiseert Wallonie-Bruxelles International...
In 2019 gaan onze Fablab Residenties van start! Ben je kunstenaar, ontwerper, ingenieur of ontwikkeler en wil je een nieuw creatief project ontwikkelen met onze digitale machines? FabLab.iMAL kan jou een residentie aanbieden!
Ben je geïnteresseerd? Meer info hier.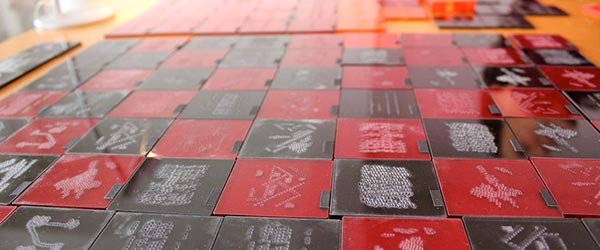 Een archief : 1999-2010-2019
Deze pagina is een archief van de iMAL website zoals die tussen 2010 en 2019 bestond. Alle activiteiten en projecten die sinds het begin in 1999 door iMAL georganiseerd zijn zijn hier gearchiveerd.
Het meest recente nieuws en activiteiten kan je terug vinden op onze nieuwe website: imal.org