Arts/Sciences #18: RRI-ICT Forum
9 november - 10 november 2015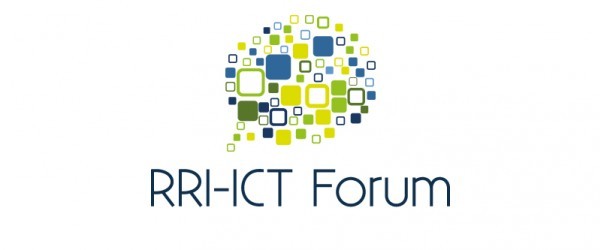 Performances programme
On 9 November, from 19:30 to 21:30, three performances by Julien Maire, Lucas Lejeune and Gaëtan Rusquet.
Julien Maire - Digit
A writer sits at a table writing a text. Simply by sliding his fingers over a blank piece of paper, printed text appears under his finger. The spectators can come very close to the writer and read the text following the movement of the finger. The writer remains absorbed in his task.
"Digit" brings the magic of cinema to the act of writing, creating the illusion of a direct line between thought and word.
Julien Maire is a new media artist. He graduated from the Academy of Fine Arts in Metz and created some impressive works such as "Exploding Camera", "Low Res Cinema", "Demi-Pas" and more recently "Man at Work". Since the mid-90s he works at the intersection of several disciplines such as performance, media installation and film and produces live-performance works, hybrid both in genre as in media. His installations and performances have been presented internationally at a.o. Ars Electronica, Digital Art Festival, European Media Art Festival, Rotterdam Film Festival, Sonar, Transmediale, ZKM, etc.
Lucas Lejeune - Labrador or/and androïd?
"Labrador or/and androïd?" is a semi-improvised, live piloted dual-screen film in which both the animal and technical aspects of mankind are questioned and linked to specific biological and digital processes or events. Some of them are real, some of them are prospective or even pure fictions. Organic 3D structures, scientific graphic content and original filmed material are mixed with various found footage, powerful flickers and combinatory kinetic text to provide a unique and disturbing, physical/mental experience of our own nature through an experimental, dual spectrum of visual poetry.
Lucas Lejeune is a young digital artist currently in this last year of Master programme at ERG art school in Brussels. Lucas is a digital native and the themes he explores focus around the usages of technologies, their future and the relationships between machines and living bio-organisms such as humans and animals. More on cargocollective.com/lucaslejeune.
Gaëtan Rusquet - Delete Landscape
Beginning of October 2015, the drone footages of Alexander Puschin shot in Syria contributed to the public acceptance of the Russian military intervention in this war zone. Delete Landscape questions our relationship with territoriy and new warrior technologies. The project is a continuation of «based on an almost true story» co-developed with Lucille Calmel (in residency at iMAL in 2014).
Concept: Gaëtan Rusquet / Pilot: Christopher Texeira Mota
Gaëtan Rusquet is currently working as a director, performer or scenographer in the field of performance, dance and visual art. After studying Applied Arts in Paris at L'ENSAAMA, he obtained a Masters degree in stage design and performance at l'ENSAV La Cambre. In his artistic proposals, Rusquet focuses on the relation between 'action' and medium, while sharing a visual as well as a performative experience with the audience. His work has been presented at various European festivals and venues such as Impulstanz (AT), MDT (SE), AvantGarden (NO), Accionmad (ES), FRAC Lorraine (FR) and Kaaitheater (BE). More on vimeo.com/gaetanrusquet.
Maandag 09/11, deuren: 18:30 - performances: 19:30-21:30
Performances
Dinsdag 10/11, 14:00 - 18:30
Presentaties en debat

Gratis toegang!
Inschrijven wordt aanbevolen

Taal: Engels
Locatie: iMAL
Koolmijnenkaai 30
1080 Brussel
Een archief : 1999-2010-2019
Deze pagina is een archief van de iMAL website zoals die tussen 2010 en 2019 bestond. Alle activiteiten en projecten die sinds het begin in 1999 door iMAL georganiseerd zijn zijn hier gearchiveerd.
Het meest recente nieuws en activiteiten kan je terug vinden op onze nieuwe website: imal.org