DorkbotBRU#4
dinsdag, 27 oktober 2009 | 23:00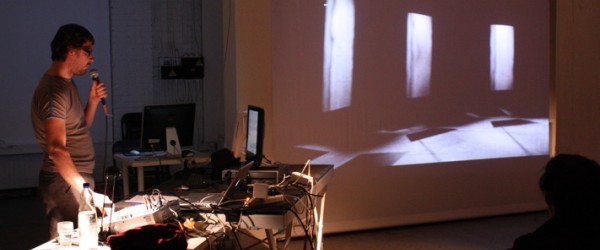 Hybrid is the keyword of this 4th DorkbotBRU. Robots with human drawing skills, moss carpets augmented with sensors and other electronic devices, steel plates with brainwaves vibrations. With Tim Knapen, David de Buyser and Christoph De Boeck, this Wednesday 28th October at iMAL.
Een archief : 1999-2010-2019
Deze pagina is een archief van de iMAL website zoals die tussen 2010 en 2019 bestond. Alle activiteiten en projecten die sinds het begin in 1999 door iMAL georganiseerd zijn zijn hier gearchiveerd.
Het meest recente nieuws en activiteiten kan je terug vinden op onze nieuwe website: imal.org