warning: unlink(/tmp/19198.XML_API___MODSEC_PREVIEW_VENDOR__.0a9bd528.tmp.cache): Operation not permitted in /home2/imalorg/legacy.imal.org/drupal/sites/all/modules/flickrapi/phpFlickr/phpFlickr.php on line 115.
New Brave World: Talkoo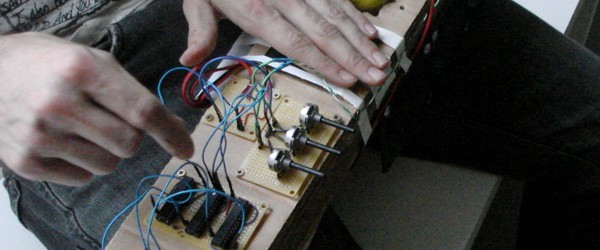 Workshop with David Cuartielles
Introduction
Talkoo, equivalent of common work in a village community, is the chosen name for the Electronic Interventions workshop proposed by media artist David Cuartielles. In this perspective, the Talkoo workshop intends to bring the practice of Electronic Interventionism teaming up with a community spirit for the realization of pieces to be set in the urban environment of the city center of Brussels.
Workshop Content
After a series of practical exercises with an introduction to Arduino, open hardware tool for the design of prototypes, participants will look into the methods for carrying out interventions with electronic elements in urban locations.
Divided into groups, workshop attendees will be the creators of electronic machines, gadgets or devices that will invade different spaces downtown Brussels, provoking situations and stirring sensations in its inhabitants.
We expect participants' ideas and aspirations to transform initial proposals into something different, unexpected, and beautiful.
The workshop will conclude with a public presentation of the results of this technological city experience.
Hardware and Software environment
During the workshop we will use electronic components and Arduino breadboard as hardware with Xbee shields for wireless communication.
Een archief : 1999-2010-2019
Deze pagina is een archief van de iMAL website zoals die tussen 2010 en 2019 bestond. Alle activiteiten en projecten die sinds het begin in 1999 door iMAL georganiseerd zijn zijn hier gearchiveerd.
Het meest recente nieuws en activiteiten kan je terug vinden op onze nieuwe website: imal.org