Tech Meeting #1: JazzMutant's Lemur Multitouch interface
dinsdag, 30 oktober 2007 | 23:00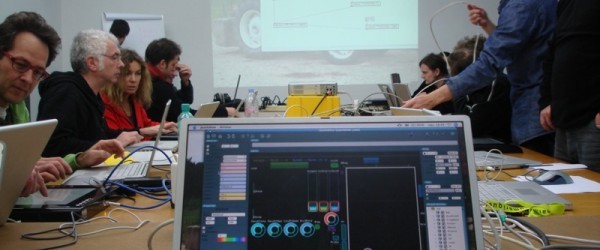 JazzMutant will open our first meeting with innovative companies proposing challenging technologies for creative people. In a one day workshop, participants will discover the LEMUR multitouch interface.
Een archief : 1999-2010-2019
Deze pagina is een archief van de iMAL website zoals die tussen 2010 en 2019 bestond. Alle activiteiten en projecten die sinds het begin in 1999 door iMAL georganiseerd zijn zijn hier gearchiveerd.
Het meest recente nieuws en activiteiten kan je terug vinden op onze nieuwe website: imal.org