Arts/Sciences #20: boredomresearch
woensdag, 5 april 2017 | 18:00 - 20:00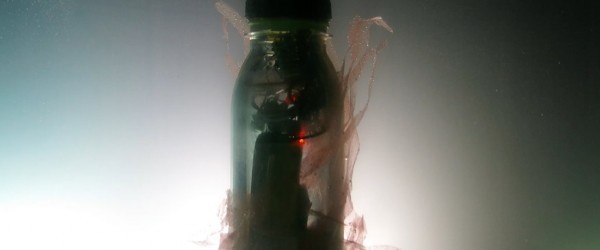 Bio-geïnspireerde kwetsbaarheid en technologische vooruitgang
boredomresearch is een samenwerking tussen de Britse kunstenaars Vicky Isley en Paul Smith. Hun werk onderzoekt de mechanica van de natuurlijke wereld met behulp van moderne technologie. In deze lezing gaan ze in op hun nieuwste werk, een zwerm van zelforganiserende robots die de ecologische status van de Venetiaanse lagune bewaken.
In hun nieuwe project Robots in Distress worden strategieën gezocht voor de omgang met een wereld die steeds meer gedestabiliseerd is door menselijke activiteit. Samen met het Artificial Life Lab (Karl Franzens Universiteit, Graz, Oostenrijk), die bio-geïnspireerde robots inzetten in vervuilde omgevingen, startte boredomresearch in 2016 met de bouw van robots gemaakt van hetzelfde plastic afval waarmee mariene omgevingen vervuild worden.
Met hun werk, waarvoor ze samenwerkten met biologen en ingenieurs, wilden ze ook een nieuw perspectief bieden voor een prangende kwestie, nl. onze neiging om steeds complexere oplossingen te zoeken om tegemoet te komen aan de uitdagingen van de ecologische crisis. boredomresearch reageert hierop met een baanbrekend onderzoek naar neurale netwerken, via de creatie van een kunstmatig hormoon die bij autonome agenten een ​​gevoel van ontmoediging kan oproepen.
Als emotionele robotica werkelijkheid worden, laten ze dan ook hun kwetsbaarheid zien? Als we de robuustheid van een zwerm robotica integreren in ons technologisch arsenaal, dan moeten we ons misschien ook bewust zijn dat de meest archetypische zwerm van allemaal, de honingbij, een organisme in crisis is. In hun presentatie stelt boredomresearch een nieuwe visie voor op technologische innovatie, één die rekening houdt met de kwetsbaarheid van het milieu.

About boredomresearch
boredomresearch is a collaboration between British artists Vicky Isley and Paul Smith, their work benefits from a long lasting fascination in the mechanics of the biological world which they explore using contemporary technology. Their work transcends boundaries between art, science and society, with previous projects exploring topics including: the intricate biological signatures of neural activity, the frontiers of disease modeling and our cultural obsession with speed.
boredomresearch have been working in collaboration with world leading science institutions across Europe creating artworks developed from their ground breaking research. Their recent collaboration with Dr Paddy Brock, a mathematical modeler at the Institute of Biodiversity Animal Health and Comparative Medicine at the University of Glasgow led towards the creation of AfterGlow a new representation of a malaria infection transmission scenario which was awarded in September 2016 the Lumen Prize moving image award.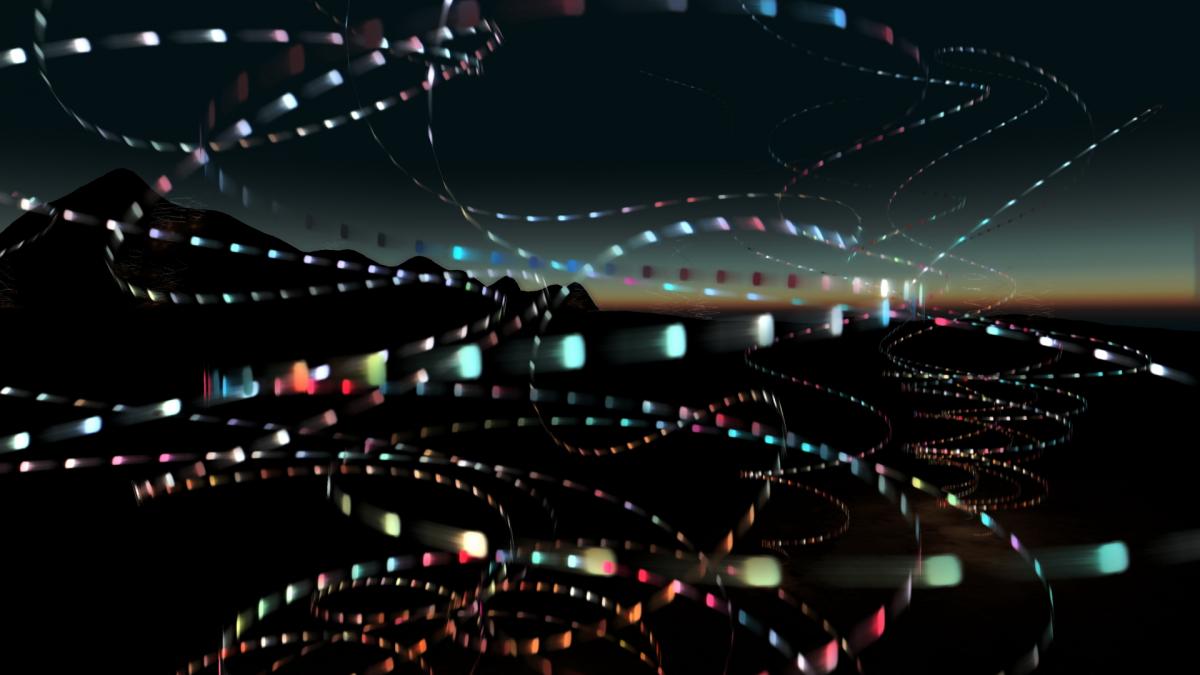 The art of boredomresearch opens channels for meaningful dialogue and engagement between public and scientific domains. For example, their work Real Snail Mail (the world's first webmail service to use real snails) challenging our cultural obsession with speed, received worldwide attention, including: BBC, TIME Magazine, New Scientist and Discovery Channel Canada.
The artworks of boredomresearch are in collections around the world including the British Council and Borusan Contemporary Art Collection, Istanbul. Recent international exhibitions include: Balance Unbalance 2016, Manizales; Bio-Art 2015, Seoul; ISEA 2015, Vancouver; TRANSITIO MX_06 Electronic Arts & Video Festival, Mexico City in 2015; Soft Control: Art, Science and the Technological Unconscious, Slovenia in 2012 and Gateways, House of Electronic Arts, Basel in 2012.
Praktische Info
Doors: 20:00
Lecture: 20:30
The presentation is in English
Free Entrance
Bar open!
Location: iMAL
30, Quai des Charbonnages
1080 Brussels
Streamed live on YouTube
Een archief : 1999-2010-2019
Deze pagina is een archief van de iMAL website zoals die tussen 2010 en 2019 bestond. Alle activiteiten en projecten die sinds het begin in 1999 door iMAL georganiseerd zijn zijn hier gearchiveerd.
Het meest recente nieuws en activiteiten kan je terug vinden op onze nieuwe website: imal.org