Nieuwsbrief
Stay updated on our activities and events, subscribe to our newsletter!
We usually send one every month.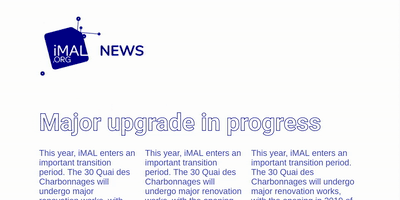 After sending your address, you will soon receive an e-mail with a link to confirm your subscription. If not, please check your spam folder.
You address will only be used for the purpose of sending you our monthly newsletter, and won't be transferred to third-parties.
Nieuws
In het kader van Transmediale 2019 in Berlijn organiseert Wallonie-Bruxelles International...
In 2019 gaan onze Fablab Residenties van start! Ben je kunstenaar, ontwerper, ingenieur of ontwikkeler en wil je een nieuw creatief project ontwikkelen met onze digitale machines? FabLab.iMAL kan jou een residentie aanbieden!
Ben je geïnteresseerd? Meer info hier.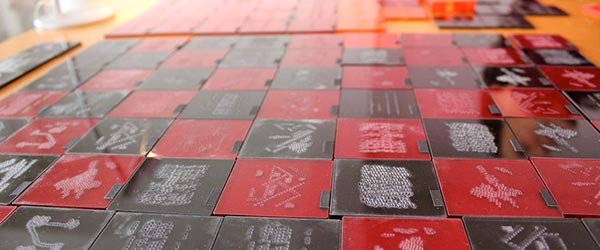 Ter ondersteuning van de groei van de organisatie en de opening van een gerenoveerde en ruimere infrastructuur in het najaar van 2019, is iMAL op zoek naar een administratief en financieel directeur.
Reageren met motivatiebrief en CV kan t/m 15/12/2018. Meer info over de functieomschrijving en de sollicitatieprocedure kan u hier vinden.