Arts/Sciences#16: Peter Beyls
woensdag, 26 november 2014 | 20:00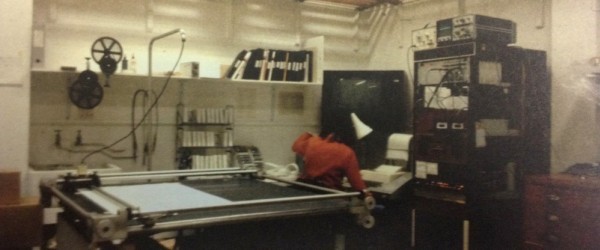 Art par ordinateur, Sciences, Code et Introspection
Peter Beyls est un artiste pluridisciplinaire belge, pionnier des arts numériques depuis près de 40 ans. Sa pratique se décline dans le domaine des arts visuels, de la musique et d'autre formats hybrides expérimentaux.
Sa pratique est un dialogue permanent entre arts et sciences (computer sciences, théorie de l'infomation, mathématique, biologie, psychologie et sciences cognitives). Beyls a poussé l'activité de programmation (écriture de code informatique) et le dialogue homme/machine qui en résulte en une véritable méthode d'introspection de son processus artistique et de son identité.
Après des études d'ingénieur en électronique, Peter Beyls a étudié au Conservatoire Royal de Bruxelles, à l'EMS Stockholm, et à la Slade School of Art, University College London.
Peter Beyls a exploré intensément les dimensions esthétiques et cognitives du numérique dans les arts. Il a tout au long de sa carrière scientifique publié plus de 75 articles sur les spécificités des arts numériques et a été professeur invité de nombreuses universités au Canada, en Chine, au Japan et aux USA.
Son travail a été montré dans de nombreux festivals internationaux tels que Siggraph, ICMC, Imagina, ISCM, Generative Arts et ISEA. Il est actuellement Professeur au Centre for Research in Science and Technology for the Arts (CITAR), Universidade Católica Portuguese, Porto et Professeur invité au KASK, Ecole des Beaux-Arts de Gand (University College Ghent).
Praktische Info
Doors: 20:00
Conférence: 20:15
The presentation is in English
Entrée gratuite
Le bar est ouvert!
L'exposition est visible durant la conférence!
Place: iMAL
30, Quai des Charbonnages Koolmijnenkaai
1080 Brussels
La conférence est streamée live sur iMAL.tv
Peter Beyls & computer live performance, VUB, Brussels, 1988
Peter Beyls at work, Slade School of Art, University College London, 1977
Een archief : 1999-2010-2019
Deze pagina is een archief van de iMAL website zoals die tussen 2010 en 2019 bestond. Alle activiteiten en projecten die sinds het begin in 1999 door iMAL georganiseerd zijn zijn hier gearchiveerd.
Het meest recente nieuws en activiteiten kan je terug vinden op onze nieuwe website: imal.org