Code, Arts & Crafts! 2015 # 2
zaterdag, 14 maart 2015 | 12:00 - 17:00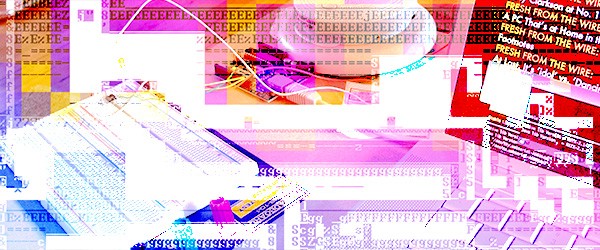 Inscription!
Atelier: le 14 mars 2015
Free - The number of participants is limited to 10
Gratuit - Sessions limitée à 10 participants
Gratis - Het aantal deelnemers is beperkt tot 10
Participants should have a basic knowledge of Arduino ou Processing.
Connaissance de base d'Arduino ou Processing nécessaire.
Deelnemers dienen een basiskennis te hebben van Arduino of Processing.
Zaterdag 14 maart
13u00-18u00
Tijdens de workshop kunnen wij uw vragen zowel in het Frans als in het Engels beantwoorden.
Gratis!
Maximum 10 deelnemers
Registreer hier!
Een archief : 1999-2010-2019
Deze pagina is een archief van de iMAL website zoals die tussen 2010 en 2019 bestond. Alle activiteiten en projecten die sinds het begin in 1999 door iMAL georganiseerd zijn zijn hier gearchiveerd.
Het meest recente nieuws en activiteiten kan je terug vinden op onze nieuwe website: imal.org