The State of Things 2016
17 november - 18 december 2016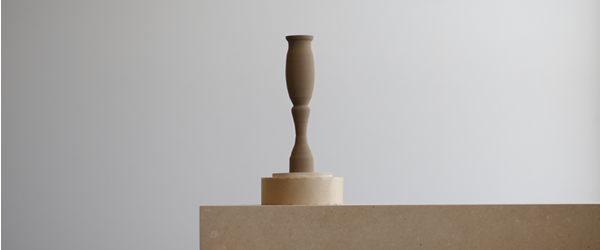 About the artists
Gert Aertsen has been involved in new media since 2001. He has been working as an artist, organizer, technician and programmer, and collaborated with different organizations. He was part of Machine Centred Humanz, a multi-disciplinary collective of artists exploring the different fields of technology, arts, robotics, and experimental music. Together with Pieter Heremans and Hendrik Leper he started Code31, an open studio for research, development and discussion about techniques and methodologies in media art. It served as a space to experiment with new technologies and stimulate interchange between artistic disciplines. In 2004 he co-founded OKNO, an artist run organization based in Brussels, established as an umbrella organization for three initiatives Looking Glass, Mxhz and Code31.
Katinka de Jonge studied at the Royal Academy of Fine Arts, at Sint-Lucas in Antwerp and at the Sandberg Institute in Amsterdam (MFA). In her work she explores site specificity, focussing on the complex relations between design and daily life. For her installations she works with different media: video, sound, text and performance are returning components. Her work is often created in dialogue with the exhibition space and focuses on the tension between direct registration and conscious manipulation.
Davide Tidoni
is a researcher in the field of sound and listening. With a particular emphasis on observation, action and participation, he realizes a variety of works that include site specific interventions and live performances as well as audio projects and videos. He has recently completed a sound ethnography about the northern italian football supporters group BRESCIA 1911.
https://www.youtube.com/channel/UCRcM05_4R56bYpALUZLZP1A/videos
https://www.flickr.com/photos/davidetidoni/sets/
https://davidetidoni.bandcamp.com/music
Els Viaene has been involved in the sound realm for a long time now, rapidly shifting from radio reporter to sound designer and sound artist. With a set­up of two small microphones she listens, zooms into and enlarges the natural rhythms and textures of the aural landscapes surrounding us. The viewer allows himself to become intoxicated by this sound material, slowly seeping into an imaginary or organic universe. Through her performances, compositions and installations, Els Viaene plays with the physical environment codes of installations and with those of her sound material. She superimposes and interweaves the way we see and hear, and how both interfere.
Een archief : 1999-2010-2019
Deze pagina is een archief van de iMAL website zoals die tussen 2010 en 2019 bestond. Alle activiteiten en projecten die sinds het begin in 1999 door iMAL georganiseerd zijn zijn hier gearchiveerd.
Het meest recente nieuws en activiteiten kan je terug vinden op onze nieuwe website: imal.org