warning: unlink(/tmp/19198.XML_API___MODSEC_PREVIEW_VENDOR__.0a9bd528.tmp.cache): Operation not permitted in /home2/imalorg/legacy.imal.org/drupal/sites/all/modules/flickrapi/phpFlickr/phpFlickr.php on line 115.
openFrameworks workshop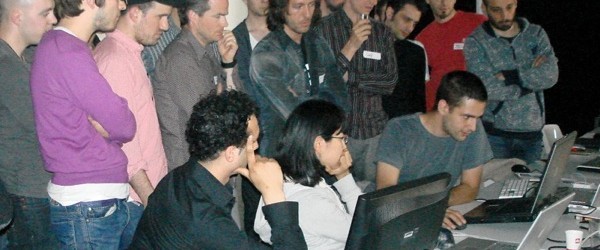 This workshop is an introduction to the openFrameworks library, a C++ library for creative coding. It is designed to assist the creative process by providing a simple and intuitive framework for experimentation. Simply put, openFrameworks is a tool that makes it much easier to make things via code, and here via compiled and fast C++ code giving access to the full power of the machine and its operating system
An archive : 1999-2010-2019
This page is an archive of the iMAL website that operated between 2010 and 2019. It compiles activities and projects made since 1999.
For our most recent news and activities, please check our new website at https://imal.org