Mobile Apps Dev workshop with openFrameworks
31 October - 3 November 2012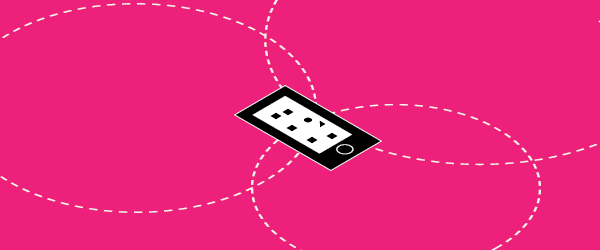 openFrameworks is an open source C++ toolkit for creative coding. It has been created by artists for creative people to ease the development of C++ applications for multiple platforms (from desktop to mobile devices on iOS or Android) while giving access to the full power and efficiency of the underlying OS and hardware.
This workshop is intended for development of mobile applications with OF using the features of typical mobile devices (e.g. smartphone, tablet) : touchscreen, embedded sensors (gps, accelerometers,...) and the networks (wifi, 3g).
The target audience is creative people (developers, artists, engineers, hybrid,...) with previous experience in script programming (processing, actionscript, javascript,...), but not especially C++.
This workshop will focus on mobile apps both for Android and iOS platforms. It follows the openFrameworks masterclass we did in 2009 with Zach Lieberman, Theo Watson and Arturo Castro. All seats were booked in a few days... so don't miss this opportunity!
About the workshop leaders

Arturo Castro
Arturo is a Spanish artist and one of the core members behind OF (with Zach Lieberman and Theodore Watson). Among his latest developments, check his realtime faces substitution demo.
Jesus Gollonet
Jesus is a creative coder with 9 years experience working in different media (installations, desktop & mobile apps, web development...) with a wide variety of technologies (actionscript, openframeworks, supercollider, processing, html/css/js) for ad agencies, design studios, interactive labs (http://www.wk.com, http://soonintokyo.com/soon/, http://basedesign.com… )
He's been using openFrameworks since its first public release and has released several addons for working with animated gifs, dithering, and animation. Among his latest projects are an accordion for android phones, the slow mirror installation (see both of them here http://thedamarmada.com) and an internal app for generating the brand identity of a well-known fizzy drinks brand.
Practical Info
Workshop: 1-4 November 2012
10:00 - 18:00
Workshop Fee: 140€
Max. 15 participants
Course in English! (oral understanding necessary)
Registration: via the online form
Location: iMAL
30 Koolmijnenkaai - quai des Charbonnages
1080 Brussels, BE
Credits
In the framework of Connecting Cities. With the support of the Culture Programme 2007-2013 of the European Union and Fédération Wallonie-Bruxelles.

An archive : 1999-2010-2019
This page is an archive of the iMAL website that operated between 2010 and 2019. It compiles activities and projects made since 1999.
For our most recent news and activities, please check our new website at https://imal.org