Kinect: introduction & workshop
11 February - 12 February 2011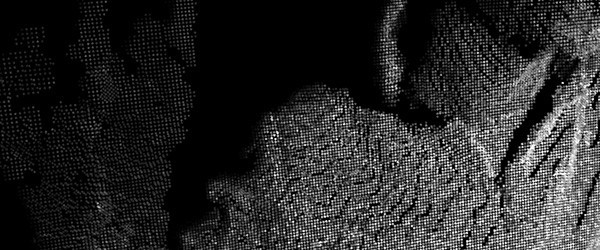 After Nintendo's Wiimote, the geek/open source community hacks a new gaming device: the Kinect , Microsoft's 3D camera for the Xbox. Artists quickly took hold of this new toy for plenty of crazy projects.
iMAL invites you to discover the creative potential of this new tool, during an afternoon of presentation and a day of experimentation.
Presentation : Friday, 14:00-18:00
How a gaming device can become a new creative tool? What are the possibilities for artists-developpers? What is the technology? What are the limitations? What is already going on and how can I jump in the bandwagon?
We will try to answer all those questions - and more! - during an afternoon, with Yacine and Yannick showing you some early experimentations with Max/MSP, Processing and OpenFrameworks.
Workshop : Saturday, 10:00-18:00
From theory to practice! Yacine & Yannick will guide you through your first steps with the Kinect.
From picking the right library and installing it, to displaying 3D data in your creative application of choice (Max/MSP, Processing, OpenFrameworks), not to mention their potential uses (computer vision, 3D renders, etc).
Warning : since the Kinect still is quite new, it's not yet uniformly supported under all operating systems and applications.
So far, we have successfully tested it:
on OS X, with:
- Processing
- Max/MSP
- OpenFrameworks
on Windows, with:
- Processing
It should work on Linux with Processing and OpenFrameworks.
On all platforms, you can also receive the skeleton data through OSC (so in any OSC host application, including Processing, Max, Pure Data, Animata, ...).
Three Kinects will be available for the workshop, you're naturally welcome to bring yours (provided you have the USB adapter).
Workshop participants
Laura Colmenares Guerra (Unstable Territories), Yi Nong Dong, Elise Vanden Elsacker (Kinetic Pavilion), Olivier Evrard, Stéphane Noël, Wim Vanhenden, Moussa Faye, Thomas Laureyssens, Daniel Hoti, Vincent Desboeufs, Alexis Gaillard, Sarah Mosati, Bénédicte & Laure-Anne Jacobs (Larbitslab.be), Julian Schembri, Arnaud Waels, Daphne Koopman (NL).
Practical Info
Presentation : Friday February 11th,
14:00-18:00
Free entrance
Workshop : Saturday February 12th,
10:00-18:00
Max: 15 participants
Mostly in french, but english speaking welcome.
Free participation!

Sorry, the workshop is full!
Anyone is welcome on Friday, though.
An archive : 1999-2010-2019
This page is an archive of the iMAL website that operated between 2010 and 2019. It compiles activities and projects made since 1999.
For our most recent news and activities, please check our new website at https://imal.org