We can all be unicorns
Saturday, 24 January 2015 | 12:00 - 17:00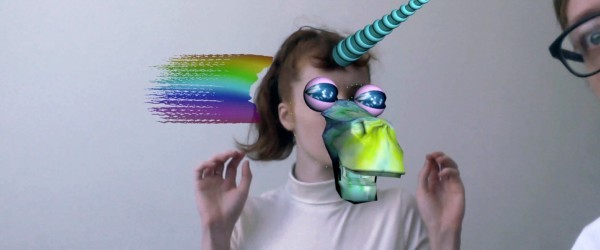 Augmented reality body building
Famous New Media Artist Jeremy Bailey will lead a workshop that will transform participants into unicorns that will perform online together. The workshop will focus on the fundamentals of augmented reality for online and offline performance contexts. Learn the basics of computer vision and realtime graphics necessary to augment your face and body for performance or play online or offline.
This workshop will include an introduction to the Max creative programming environment, software tactics for camera spoofing online video platforms and an introduction to recent computer vision techniques (including instruction on depth sensing cameras like the Kinect necessary for skeletal tracking and 1:1 facial gesture mapping.)
Participants will create real performance software before the end of the workshop, you should come prepared to have fun with new concepts and have at least some basic comprehension of computer programming.
"Since the early noughties Bailey has ploughed a compelling, and often hilarious, road through the various developments of digital communications technologies. Ostensibly a satire on, and parody of, the practices and language of "new media," the jocose surface of Bailey's work hides an incisive exploration of the critical intersection between video, computing, performance, and the body." – Morgan Quaintance, Rhizome
Practical Info
Workshop: 24 January 2015
13:00 - 18:00
Max. 15 participants
You must bring your own computer!
Masterclass in English!
Registration mandatory
via the online form
Location: iMAL
30 Koolmijnenkaai - Quai des Charbonnages
1080 Brussels, BE
Credits
In the framework of Connecting Cities. With the support of the Culture Programme 2007-2013 of the European Union and Fédération Wallonie-Bruxelles.

An archive : 1999-2010-2019
This page is an archive of the iMAL website that operated between 2010 and 2019. It compiles activities and projects made since 1999.
For our most recent news and activities, please check our new website at https://imal.org