openLAB Exhibition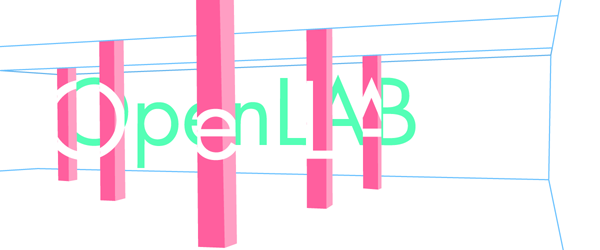 Projection on forms and spaces
openLAB is an intensive workshop based on participants' projects. This second edition is taking place under the leadership of HC Gilje (NO) who will guide participating artists working with "Projection on forms and spaces".
6 projects have been selected after a prolific call for project. Participating artists are: Hallveig Agustsdottir (IS), Quentin Gubin (BE), Sabrina Harri (Fi) + Alexia de Ville de Goyet (BE) (Harri de Ville), Thanasis Kanakis + Efi Kontogeorgou (GR/DE), MP0804-h (FR), Cyril ZARCONE (FR), Filip Daniels (BE), Luz Diaz (BE), Julien Leresteux (BE), Thetis Parmenidou (NL) and Yi Nong Dong (IT).
After an energic week of production and experimentation, they will present their projects within iMAL's architectural space. For a weekend, visitors will be able to see these freshly made creations playing with light, media, volume and space.
Audio-visual performances
by Hallveig Agustsdottir (IS), Quentin Gubin (BE), Luz Diaz (BE) & Filip Daniels:
Saturday: 16:00 + 20:00
Sunday: 16:00
Practical Info
Saturday 16 April, 13:00-18:00
+ Nocturne: 18:00-22:00
+ Performances at 16:00 and 20:00
Sunday 17 April, 13:00-19:00
+ Performances at 16:00
Free entrance!
Location: iMAL
An archive : 1999-2010-2019
This page is an archive of the iMAL website that operated between 2010 and 2019. It compiles activities and projects made since 1999.
For our most recent news and activities, please check our new website at https://imal.org