Summer Digital Workshops 2017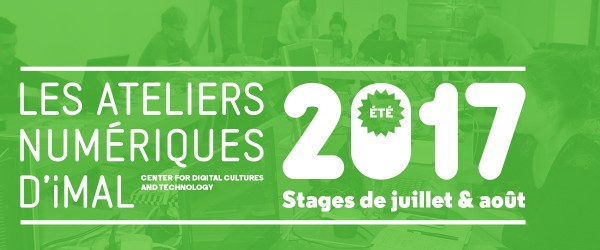 Processing, Blender, Digital fabrication, Arduino, Raspberry Pi
Join us for the 13th edition of our Summer Digital Workshops! These six courses address techniques and practices increasingly used in performing art, installation art, (audio)visual art and of course digital art. They are all based on open(-source) softwares and hardwares.
The six classes

1. Introduction à l'Art du Code - Processing : 11 - 14 July 2017
2. Introduction au Physical Computing - Arduino : 18 - 21 July 2017
3. Introduction Raspberry Pi : 25 - 26 July 2017
4. Physical Computing sur Raspberry Pi : 27 - 28 July 2017
5. Modélisation 3D - Blender : 1 - 4 August 2017
6. Fabrication Numérique - FabLab.iMAL : 8 - 11 August 2017
Conditions
These workshops are open to any artist, art student, designer, graphic designer, videographer, programmer, teacher, hobbyist, active unemployed person... wishing to learn new creative digital tools. These are classes for adults (18 or older).
The courses are taught in French. The teachers can answer to questions in English if needed. Andf course, the programming languages are always based on English!
Registration is mandatory through the online form.
Our summer workshops now also receive support of Bruxelles-Formation. For participants under 30, registered as job seekers with Actiris, the participation fee will be entirely covered by Bruxelles-Formation! If you meet the requirements, check the corresponding box in the registration form.
Practical Info
Courses take place from 10:00 to 18:00
Doors open at 9:45
Language:
French (oral understanding necessary)
Location: iMAL
30, Koolmijnenkaai / Quai des Charbonnages
1080 Brussels (Belgium)
Prices:
Processing: 100€
Blender: 100€
FabLab: 140€ (incl. material)
Arduino: 100€
Raspberry Pi: 50€ each
Registration: through this online form
Because the number of participants is limited (max. 15 persons), you are advised to register as soon as possible.
Once a workshop has reached its minimum number of participants, payment info will be send to the attendees. Your registration is only confirmed once your payment is received.
Credits
With the support of Commission Communautaire Française (cocof).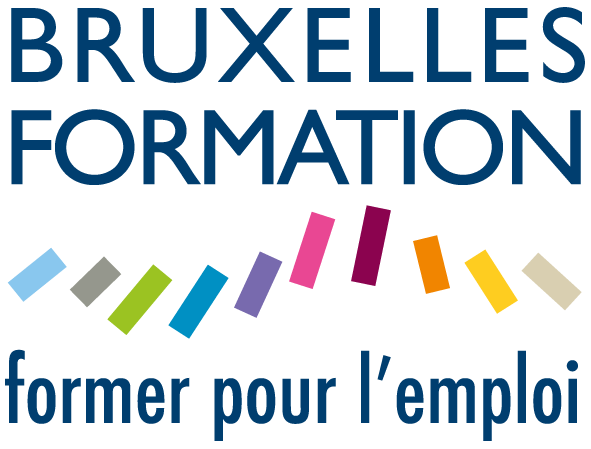 An archive : 1999-2010-2019
This page is an archive of the iMAL website that operated between 2010 and 2019. It compiles activities and projects made since 1999.
For our most recent news and activities, please check our new website at https://imal.org