Discussione Aumentata
30 September - 30 December 2018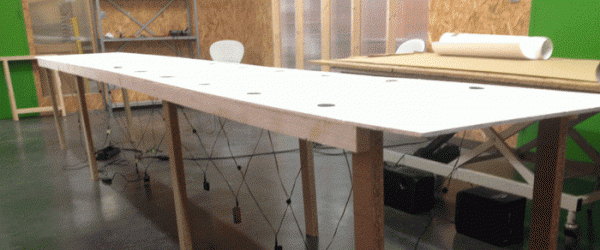 Residency by Sandrine Morgante
Il s'agit d'une retranscription d'une conversation entre trois personnes (dont l'artiste) qui se rencontrent par hasard sur un train entre Rome et Naples lors de l'été 2016. Celle-ci est ensuite "augmentée" par des enregistrements sonores qui la ponctuent tout le long.
Le thème de la discussion se porte sur les différences entre la culture catholique et musulmane, et autres sujets de société. Les langues parlées de cet échange sont le français et l'italien. Les dessins sont constitués d'écriture manuelle et de codes graphiques inspirés du train. L'écriture varie et cherche à retranscrire le langage parlé, différent selon les personnes et les interactions entre elles.
Cette oeuvre s'intitule "Discussione Aumentata" ("Discussion augmentée") car en plus de visualiser une conversation, elle propose d'en commenter des parties en y associant des enregistrements réalisés avec d'autres personnes sur le train en France et en Italie durant l'été 2018. En effet, ces personnes étaient invitées à donner une définition de mots-concepts choisis et extraits de la première discussion tels que "ennemi", "libre", "symbole", "télévision", etc.
Les problématiques de cette oeuvre sont les rapports entre la langue parlée et écrite, la divergence des opinions et des interprétations propre aux religions et aux cultures, la question du texte comme structure pour organiser la connaissance, et la parole comme mode d'interaction sociale.
An archive : 1999-2010-2019
This page is an archive of the iMAL website that operated between 2010 and 2019. It compiles activities and projects made since 1999.
For our most recent news and activities, please check our new website at https://imal.org