Axoloti masterclass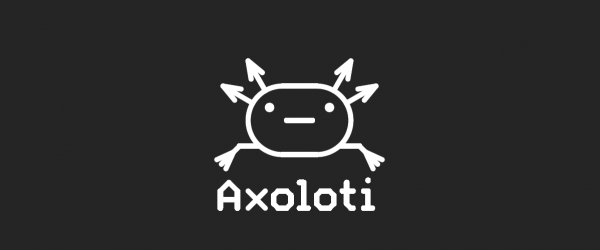 Sketching digital audio algorithms on standalone hardware
Axoloti is a new open-source platform to build synthesizers, drum machines, audio effects and other weird instruments. The platform consists of the Axoloti Core microcontroller board, and the Axoloti Patcher software.
The Axoloti Patcher allows you to create patches on your computer through a visual interface somehow similar to PureData or Max/MSP.
Once your patch is ready, you can upload it to the Axoloti Core board, so you can unplug it from your computer, and use it as a standalone instrument.

This workshop is primarily aimed at artists, musicians, makers who want to learn about
sound design, creating performance instruments or interactive audio installations.
Topics
Basics of synth terminology: what is an oscillator, envelope or fillter?
Sound design: what components do I use to create a bassline, a lead sound or snare drum?
Exploring rhythm: building sequencers and drum machines
Audio effects: create effects like flangers, or delays for your synthesizer patches, or use the Axoloti board as an effects processor for guitars
Controlling the Axoloti: connecting MIDI controllers or electronic components like buttons, potentiometers and distance sensors
Strategies to use Axoloti to create an interactive audio installation.
Your workshop leader
Jan Vantomme is a Ghent based artist and computational designer. His work merges art, technology and design, and covers multiple creative disciplines including interactive installations, video art, digital & physical product design, sound design, fine arts printing and graphic design.
Jan wrote a book about creative programming with the Processing programming language, and one about sound design with Axoloti.
Participating to the workshop
Registration is mandatory
Equipment
Participants will bring their own laptop (Mac/Win/Linux) with the Axoloti Patcher already installed.
The Axoloti Core is provided for the workshop (included in the price).
You can bring your own MIDI controller/device to experiment.
Language
The workshop is in English. Q/A can be in Dutch and French.
Workshop Fee
160€ for 2 days (including the Axoloti Core and a digital version of the book Getting Started with Axoloti).
Practical Info
17 & 18 March 2018
10:00 - 18:00
Price
160€ for 2 days + Axoloti Core
Registration is mandatory!
You must bring your own computer!
Workshop in English! (oral understanding necessary)
Where? iMAL
An archive : 1999-2010-2019
This page is an archive of the iMAL website that operated between 2010 and 2019. It compiles activities and projects made since 1999.
For our most recent news and activities, please check our new website at https://imal.org