Studio With A View: the designers at FabLab.iMAL
15 July - 6 September 2013
Charlotte Dumoncel d'Argence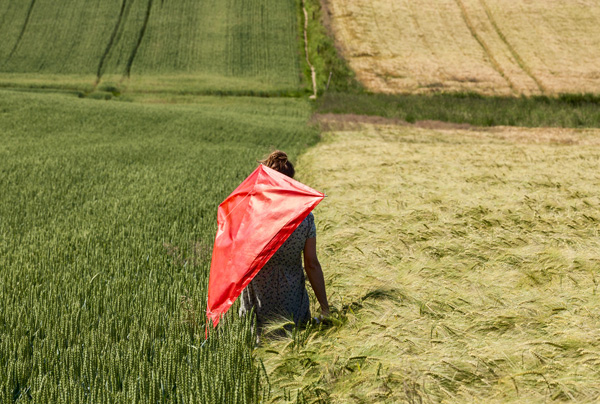 Project:
Aerodyne and Before Aerodyne is a two-levels project that explores the potential of a rapid prototyping workshop to develop final products. Charlotte has decided to focus on the craft of making kites because that field requires a high level of accuracy, specific tooling and is mostly practiced by amateurs. By putting herself in the shoes of a novice, she simultaneously developed the skills to control the laser-cutting machine and acquired theoretical and empirical knowledge on how to build kites. This experience had two outcomes: firstly, a series of accessories and tools needed to make kites; secondly, the collection of kites itself.
About Charlotte Dumoncel d'Argence
Charlotte Dumoncel d'Argence is French; she lives and works in Brussels.
As a designer, she thinks, makes and produces objects.
She is interested in people and social facts; she has been developing, among other things, products, concepts and installations. Design is her medium and objects are a support to communicate her researches, her fascinations and her experiments.
Sometimes she is working on self-initiated projects, sometimes she takes parts in collective dynamics and sometimes she works in collaboration with different institutions and organisations.
From 2008 to 2011 she was part of the collective Atelierdorp in Eindhoven.
Since 2012 she is a founding member of Studio With a View.
Exhibition at MAD
5-28 September 2013
Opening: 5 September, 18:00
Opening hours: Tuesday-Saturday, 12:00-22:00
Free entrance!
Location: MAD Brussels
Mode And Design Center
10, Place du nouveau marché aux grains - Nieuwe Graanmarkt
1000 Brussels
An archive : 1999-2010-2019
This page is an archive of the iMAL website that operated between 2010 and 2019. It compiles activities and projects made since 1999.
For our most recent news and activities, please check our new website at https://imal.org